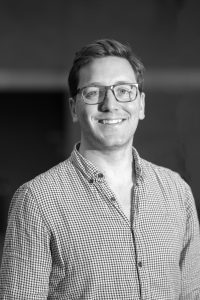 Experience marketing agency TRO has unveiled a new standalone business unit, Cassette, launched to solely deliver innovative creative technology solutions.
Following the unprecedented success of TROi (the agency's previously-titled creative tech division) Cassette will operate as its own entity, servicing both TRO clients and the wider industry.
Headed up by Ben Taylor, who previously successfully established TRO's retail offering, Cassette is focussed on taking creative technologies into an analog environment, and will provide an end-to-end service from strategy, UX and design, to development, build and install.
Commenting on the launch of Cassette, Taylor said "There are a number of players in the creative tech field, so, the very essence of what Cassette stands for is to strip it all back. We are staunchly committed to incorporating tech seamlessly into the tangible world; our sole aim is to remove barriers to entry, not add to them.
"Relevance is our number one priority – we will apply strategy and exploit our expertise in human behaviour to ensure real meaning and truly elevate the consumer experience. Creative tech is a powerful storytelling method and we are incredibly excited about the wealth of opportunity it brings when it comes to educating and inspiring consumers."
Cassette has opened for business.