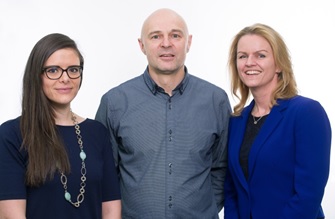 Conscious Communications, has appointed Paul Flower as Creative Director in response to client demand on its in-house design team. Paul has over 20 years of marketing industry experience from a range of agencies based in London, Cambridge and overseas.
Paul previously co-owned a creative agency in Cambridge and has been involved in a variety of high profile brands across different sectors including Haven Holidays, Scottish Power, Alfred Dunhill and Multiyork Furniture. Paul's passions lie with branding and design backed up by solid strategic thinking.
Paul said: "It is a genuine pleasure to join such a talented team of people. I look forward to growing the Conscious Communications' creative team further, and in doing so, helping to strengthen our offering and expand the agency's existing strong client base."
Established in 2012, Communications is based within the high-tech innovation hub of St. John's Innovation Centre. With a growing reputation for providing intelligent marketing solutions for education, charity and hospitality clients, the team works with organisations including International Baccalaureate; Faria Education Group; St. Mary's School, Cambridge; Brains Eden; British Nutrition Foundation; Cambridge University Press; Chill#02; and Bedford Lodge Hotel & Spa.
Alison Taylor, managing director of Conscious Communications, said: "We have admired Paul's work for many years and are very proud to have him on-board.  He is well known for his creative brand expertise, and works to the same set of ethics as the Conscious team always has, putting added value and client satisfaction at the forefront of all that we do."