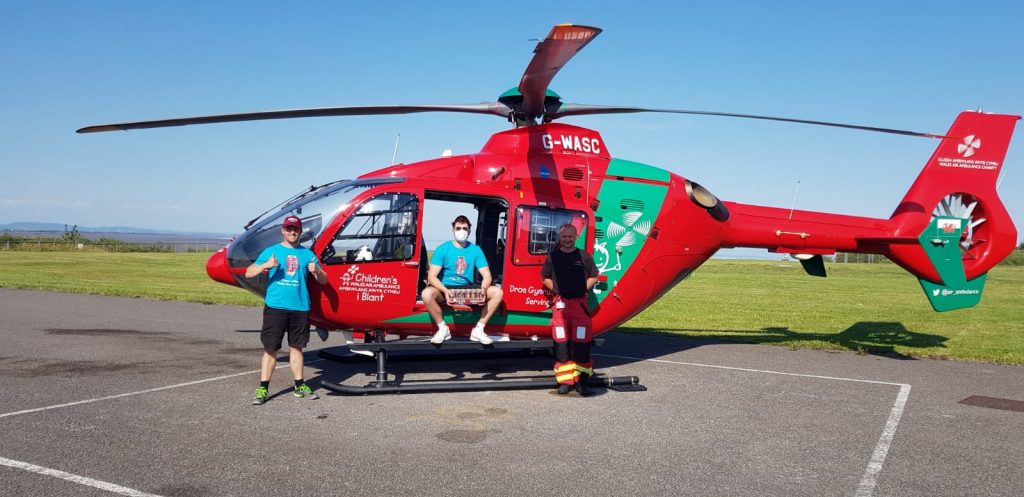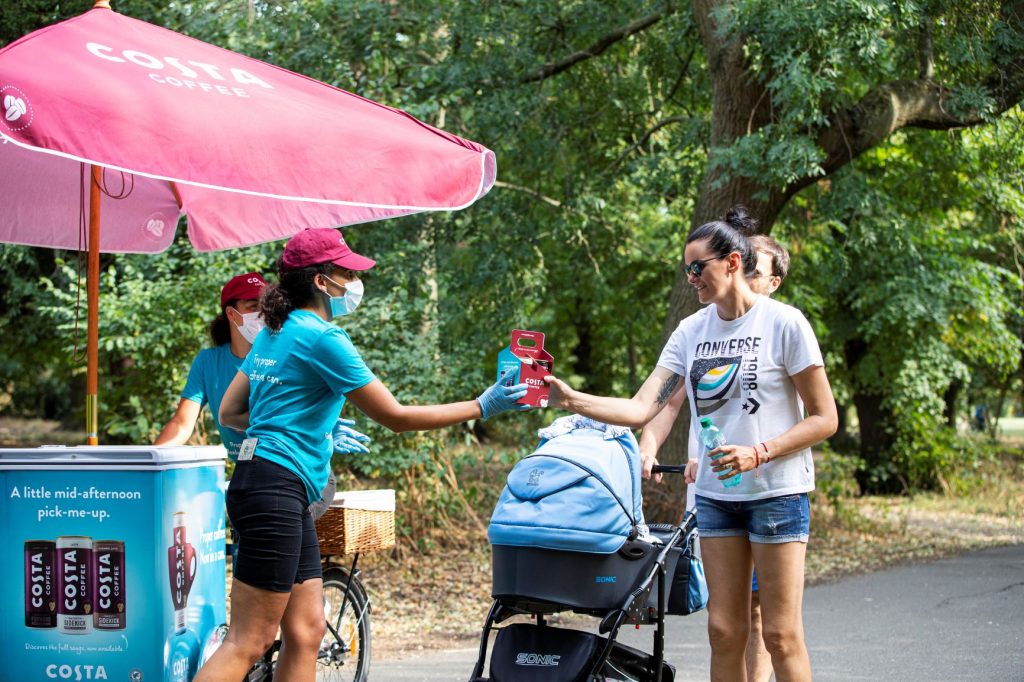 Costa Coffee and The Circle Agency have shown the power of sampling and live activation with a series of campaigns – all delivered in recent months alongside the challenges of COVID. These campaigns continued an existing client and agency relationship and drew strength from that association.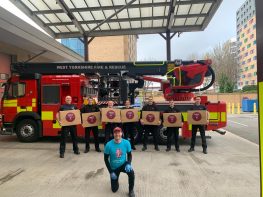 Ahead of any consumer activations, the team were in action in March and April delivering  1,122,354 cans of product via multiple distribution points to key workers at locations including hospitals, surgeries, schools, fire stations, police stations, ambulance depots, transport services and NHS call centres.
Consumer activations date right back to May, a time when product sampling was almost forgotten under lockdown and when consumer sensitivity was heightened. The team activated Ready to Drink (RTD) sample door drops.
Circle states: "We were tasked to look at how, in the next phase of lockdown, we might reach consumers, in a way that was both meaningful, respectful of the current climate and yet, reinforced the new afternoon 'Pick me up' ritual that we are trying to embed for the RTD brand moving forward"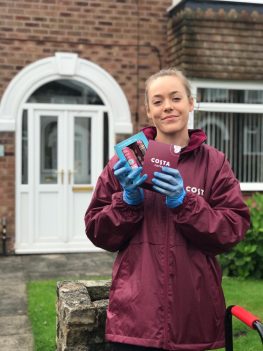 45,360 household deliveries were undertaken by the team.
The success of this campaign was then extended into July by getting product enthusiasts to nominate their postcodes for door drops. A further 49, 950 households were reached.
As lockdown eased the Costa and Circle team worked on a next phase, to bring consumers back to stores as they reopened. Guerrilla marketing teams were deployed to raise awareness of a 'First One on Us' stores promotion – that used brand ambassadors brandishing engaging signage at near retail locations – promoting both the store proximity and an associated app. Promotion cards were also distributed using town centre locations – including barber and hairdresser outlets that were unable to provide their usual free coffees to customers.
In August, the Ready to Drink team were back in action with a morale boosting sampling team reaching consumers in parks and gardens, using a range of locations from London up to Glasgow ensuring a nationwide reach. A small fleet of mobile sampling fridge tricycles enabled the promotion to deliver 54,000 cans.
In September flavoured iced drinks samples were distributed by Circle from a Costa Express stand. The team raised awareness of Strawberry and Lime and Mandarin and Chai flavours to encourage the select these options via Costa Express machines at motorway services. Sampling was undertaken at Cherwell and Toddington services.