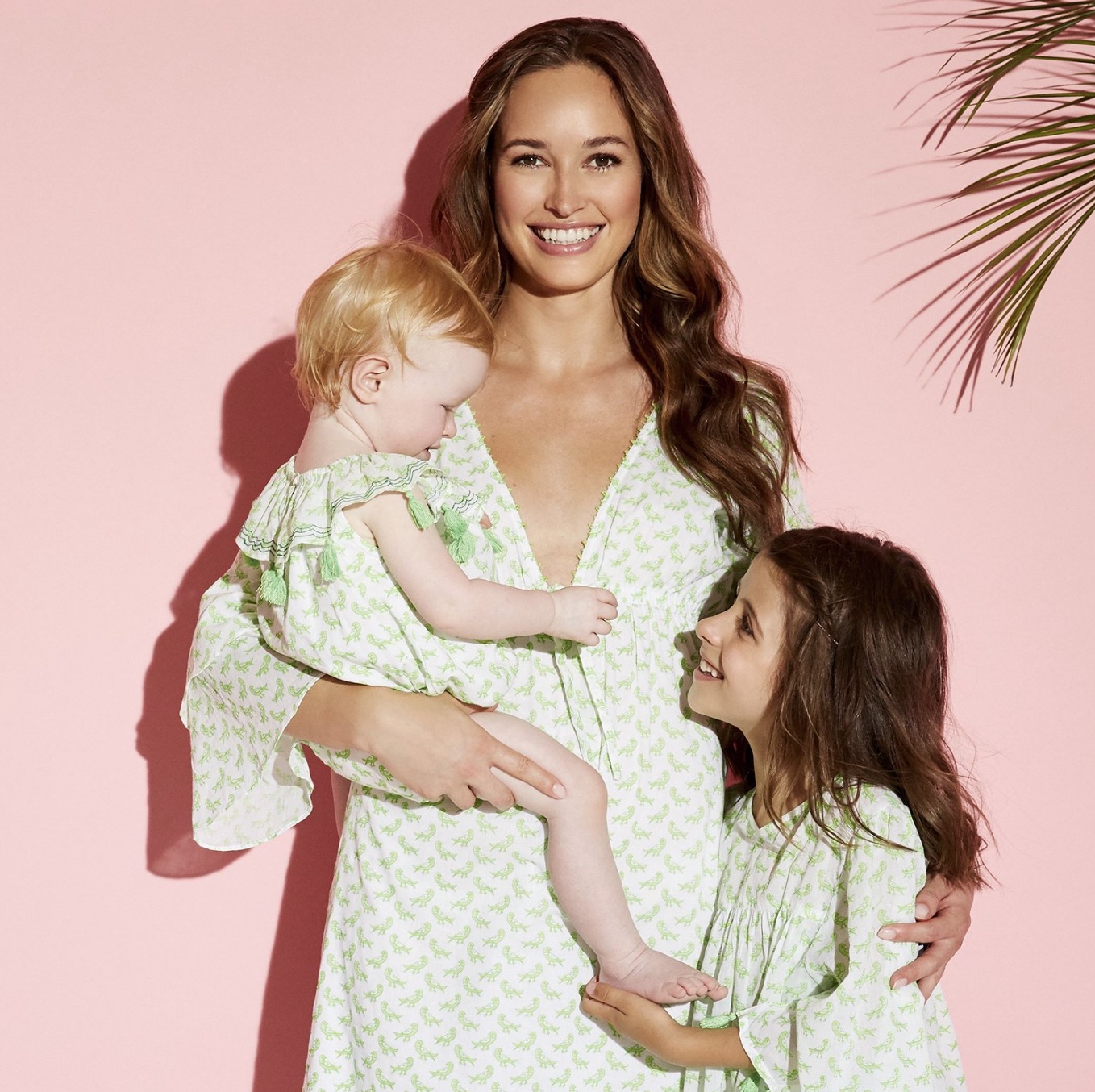 Sloane Stanley welcomes two luxury beach-wear pop-ups to the King's Road, Chelsea's iconic shopping destination. Returning to the estate this Spring, and celebrating a milestone with its tenth pop-up is resort and loungewear brand, Seraphina. Due to their continued success the brand has repeatedly selected the King's Road each year to showcase their collection facilitated by Sloane Stanley's pop-up platform offer. Additionally, artisan clothing and lifestyle brand, An Indian Summer returns to the Sloane Stanley Estate after their debut pop-up last year. 
Seraphina has displayed its easy-to-wear resort collection on the King's Road for nine consecutive summers and this year's pop-up will mark the brand's tenth anniversary, highlighting the success of seasonal pop-ups within the Sloane Stanley Estate. Available from May 12 to July 7 the brand's pop-up offers garments suitable for everyday holiday wear, made from some of the best fabrics India has to offer.
An Indian Summer has chosen to return to the estate after following their previous success. The collection will be available from May 16 to June 10 and will feature their timeless resort-wear, lounge-wear and day-wear in eclectic prints, natural fibers and handcrafted textiles.
Commenting on the news, Hannah Grievson, Property Director at Sloane Stanley said: "Seraphina's recurring pop-up at 340 is a perfect example of our successful approach to short-term leases which enable our visitors to enjoy seasonally appropriate pop-ups and we're thrilled that they are joining us for their tenth year. The two returning brands reflect the continued positive results from our offer for brands to use the King's Road as a creative platform for innovative concepts. The chic and beautiful resort-wear offered by both Seraphina and An Indian Summer provide our shoppers with timely fashion items fit for the coming holiday season."
Fiona Hodges, Founder of Seraphina added: "It is brilliant to be back at our favourite pop-up location, on the King's Road. From the vibrant and eclectic shoppers, to the fellow boutique and quirky retailers, we always look forward to showcasing our collection at 340 King's Road in the spring. Our success in the pop-up space was born within the Sloane Stanley estate and we are very grateful for the opportunity to continue our seasonal pop-up in this attractive destination, for all these years."
Savills and Miles Commercial represented Sloane Stanley. Seraphina and An Indian Summer represented themselves.