Pokémon Go trainers were treated to a surprise delivery of free sushi on the evening of July 25th as they took to the capital's hotspots on the hunt for the new game's elusive characters.
On-demand food delivery service Deliveroo invited trainers across London to tweet the location of their Pokémon Gym in a bid to win a free delivery of sushi. Answering the call for gaming sustenance, Roos were spotted feeding the ravenous trainers in a number of London locations including Trafalgar Square and Piccadilly Circus – the most popular Pokémon Gym in the city.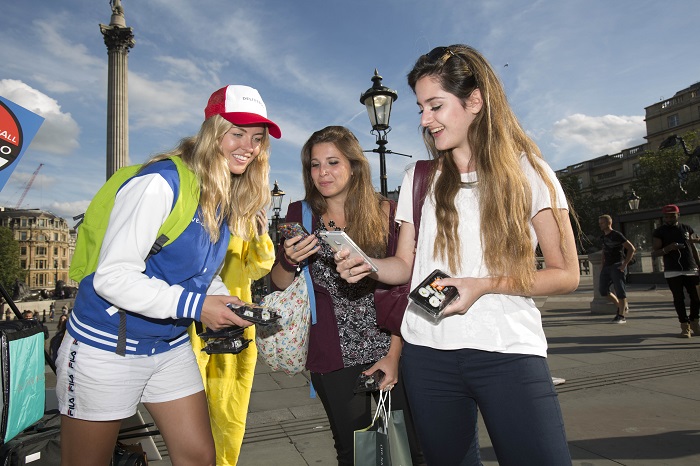 Teams Red (Valor), Blue (Mystic) and Yellow (Instinct) all battled to lure the Roos to their PokéStop and receive edible treats direct from Deliveroo restaurant partner Yo! Sushi.
Deliveroo spokesperson, Kate Thomas said, "With Pokémon Go being played up and down the country, more and more trainers are heading out to gyms and are in need of food! With players focusing on the game, they don't always have the time to head to the shops or cook. We hope that our delivery will help trainers keep their energy levels up for the hours of gruelling hunting and battles ahead!"