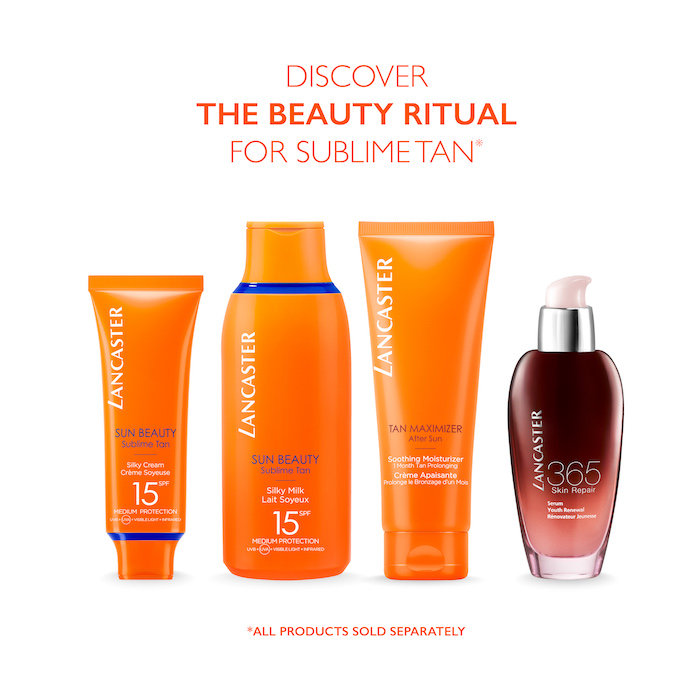 Monaco-born skin and suncare brand Lancaster has appointed DeVries Global to handle a forthcoming brand campaign this summer.
 The campaign spans traditional media relations, influencer engagement, social media and consumer events, with the brand taking on sponsorships of Chestertons Polo in the Park this June, and music festival Calvi on the Rocks, held in Corsica each July.
The cosmetics firm – founded in 1946 by chemist and cosmetics expert Eugène Frezzatti and industrialist Georges Wurz – sits within parent company Coty's luxury brands division.
The brand has garnered a loyal following over the course of its 70-year history, including the likes of Grace Kelly, with Lancaster becoming an Appointed Supplier to Her Serene Highness Grace of Monaco.
In the UK, Lancaster is currently available in retailers including Harrods and Selfridges, and online at Amazon and Lookfantastic.
DeVries has been tasked to heighten brand awareness and further elevate consumer perception, highlighting Lancaster's luxury credentials and its position as leaders in sun protection. The account will be led by director, Kim Power.
Lancaster will serve as the lead sponsor for Ladies Day at Polo in the Park, now celebrating its tenth year. The Lancaster Riviera Club, a consumer installation, will play host to polo guests throughout the three-day event. 
Katherine Kerrigan, senior brand manager at Lancaster, said: "We have exciting plans in place to heighten consumer awareness of Lancaster and its pioneering sun protection products – DeVries is a natural fit to deliver this, with its strategic thinking and beauty credentials."  
Helena Bloomer, DeVries Global's European managing director, said: "Lancaster is a brand with an exceptional heritage, not to mention a recognised authority in suncare, holding over 500 patents in skincare technology. DeVries has a proven track record in the beauty space and we look forward to working with Lancaster to achieve standout results for this exciting campaign.
DeVries continues to handle the press office for wellbeing beauty brand philosophy, also in Coty's luxury portfolio.