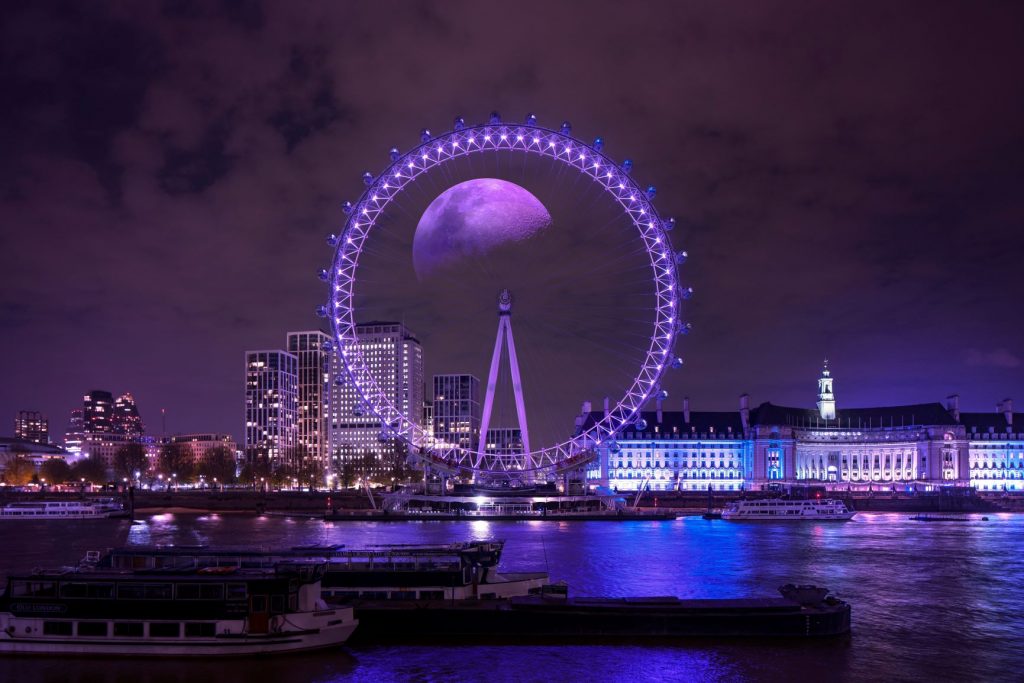 Twice a month a 'Taco Moon' (otherwise known as the quarter moon) appears in the night sky and Taco Bell will celebrate around the world the next time this occurs, on 4 May, by giving away delicious tacos. To pick up a free taco, all people need to do is to visit their nearest Taco Bell restaurant on 4 May 2021. (See https://locations.tacobell.co.uk/index.html to find your nearest).
Energy worked with specialist event tech agency Pixel Artworks to project an image of the Taco Moon onto the London Eye. This was achieved with a rig positioned on Victoria Embankment (opposite the visitor attraction), with the photographer shooting through a special gauze frame.
Gino Casciani, General Manager at Taco Bell UK & Europe, said: "We're excited to kick-off Taco Bell's first ever global campaign, using the world's biggest billboard as our storyteller – the moon. We're transforming iconic sites across the UK into tacos to celebrate the nationwide and global giveaway – including the lastminute.com London Eye."
Over the coming weeks, Energy will work with Taco Bell marketing and creative agencies – Spark Foundry and Deutsch Inc – to chase the Taco Moon to five famous landmarks across the UK, posting the results using hashtag #Iseeataco.