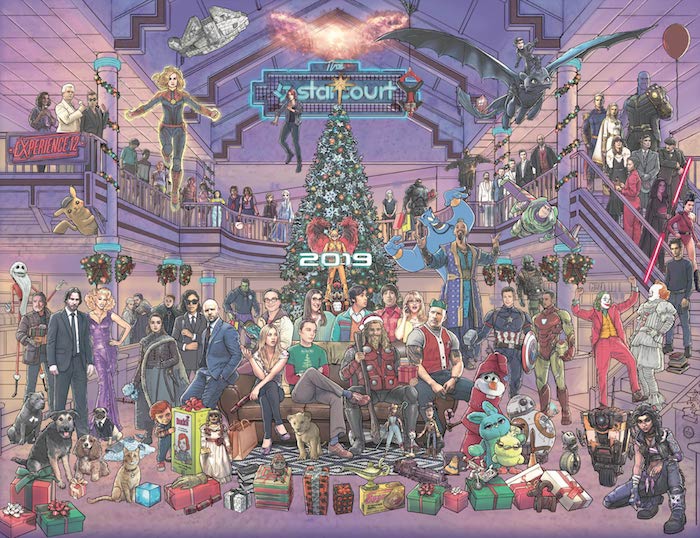 Experience12, the pop-culture marketing agency is looking forward to a merry little Christmas as it announces the launch of its 2019 pop-culture Christmas party advent calendar. The calendar embodies film, TV and gaming highlights who have 'sleighed' pop-culture in the past year, welcoming a range of top characters from the likes of Stranger Things, Good Omens, Frozen II and The Joker, to help celebrate Christmas festivities.
'Tis the season for the agency's annual labour of love. This year the festive image plays host to the team's personal highlights from the pop-culture year. However, the guests of honour – Fat Thor, John Wick and the Joker – were chosen by fans at MCM London Comic Con 2019 as a part of Experience12's ongoing research into fan trends.
This is the third consecutive year that the agency has created a pop-culture advent calendar. 2019's was designed by US artist, Jeff Carlisle, who follows the footsteps of Olly Hoff (2017) and Paul Shipper (2018) who both helped bring previous calendars to life. This year It includes 38 pop-culture references, made up by 97 characters and Easter eggs hidden within the image.