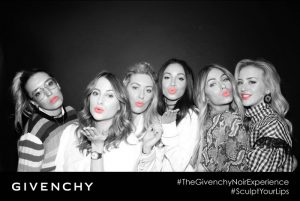 Flashmat has launched new features to bring its modern photo booth functionality to the UK. Flashmat operates over 150 photo experiences across Europe per month including store pop-ups, trade fairs and festivals.
Flashmat's new technology helps brands to utilise the latest trends in selfie and digital photography – the booths can create GIFs, record video messages, and add animations and filter effects to photos – made popular by Instagram and Snapchat. Greenscreen technology allows users to be transported to a different setting and a competition function selects participants at random to win a prize.
With automatic social media upload and email functionality, the Flashmat photo booth helps brands to reach and connect with new and existing customers, building their database of email addresses by offering a high quality original photo experience that leaves users with studio quality images that can be shared online, and photos printed in 8 seconds.
Jonathan Randall, Founder and Director, Flashmat UK commented: "With the rise of Instagram and Snapchat our clients are increasingly asking us to help them create branded visual content that is both beautiful and shareable. We know that originality is vital both for users and for our clients – our new technology enables us to create highly customised experiences for brands.
"Digital marketing professionals are waking up to the potential of photo booths. In the social media age there is nothing more shareable than a fun, beautiful picture – branded 'selfies' are a great way to entertain and attract people to a brand, but they also create a lasting impression when used as part of a digital campaign."