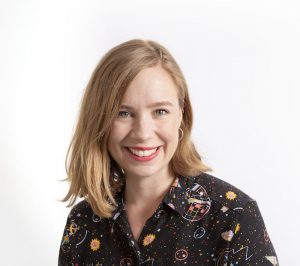 Behavioural communications agency, HeyHuman, has announced the appointment of Liz Brown to the new role of associate creative director. Her hire brings an all-female creative lead to HeyHuman, alongside executive creative director, Shnoosee Bailey, and creative director, Carole Davids.
Brown arrives at HeyHuman with over a decade's worth of experience at agencies including, Doner as its associate creative director, LIDA as a senior creative/copywriter and Karmarama, where she led the social creative drive for Costa Coffee and Onken.
She began her career as an integrated creative copywriter, learning to craft campaigns through all touchpoints of the customer experience before specialising in the delivery of engaging social content, a skillset she will deploy in her role at HeyHuman. She has played an instrumental role in the delivery of integrated campaigns for the likes of Boots, Ikea, and Huawei; she also worked on a batch of live social content for London, Paris and Milan Fashion Weeks in 2017.
Commenting on her appointment, Shnoosee Bailey says: "The social media landscape is constantly evolving and we need someone on board who understands it implicitly to ensure our client campaigns harness the full potential of the medium.  Liz is just the person. Her expertise in creating social content that people want to engage with not only answers a brand need; it fits perfectly with the empathetic, human-first approach we bring to every brief."
Liz says: "Social wasn't even a 'thing' when my career started, but it's where so much important work happens today. The idea of building a story over a period of time, over a variety of platforms, is both an opportunity and a challenge that really appeals to me. Social weaves ideas, things and scenarios directly into people's lives like no other medium can – you can build a brand and create meaningful relationships this way."