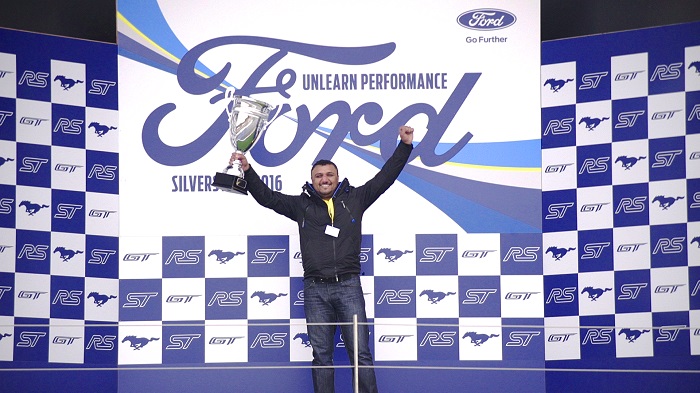 Wednesday 6th April 2016 welcomed the first day of 'Unlearn Performance' – a two-­day Ford drive experience at the Silverstone track. The experience marked the culmination of significant logistical endeavours to welcome seven separate stakeholder groups to their own tailored programme of activity.
Crafted to support Ford of Britain's 'Unlearn' campaign, the Silverstone drive experience offered guests the opportunity to see Ford performance in a completely new light, 'unlearning' what they may have thought they knew of the brand's performance offering, by gaining hands-­on knowledge right from the driving seat, instead of from the side-­lines.
Guests enjoyed meet-­and-­greets, a behind-­the-­scenes tour of the Silverstone Wing – complete with photo opportunities on the famous winners' podium – and got up close and personal with heritage performance vehicles, courtesy of the Ford Heritage Collection.
A series of evening programmes included presentations, dinners, and a keynote speech from Fran Millar, Director of Business Operations and Head of Winning Behaviours for Team Sky – to mark the commencement of the team's multi-­year partnership with Ford as their exclusive supplier of cars and vans.
David Girling, Imagination's Business Head for the Ford Account said: "Arriving as stakeholders, guests left as Ford Performance fans, and advocates of the brand's vehicle range –letting go of what they thought they knew of Ford before, feeling the story, testing the cars… and living the glory. It was testament to the hard work of a great team of people."