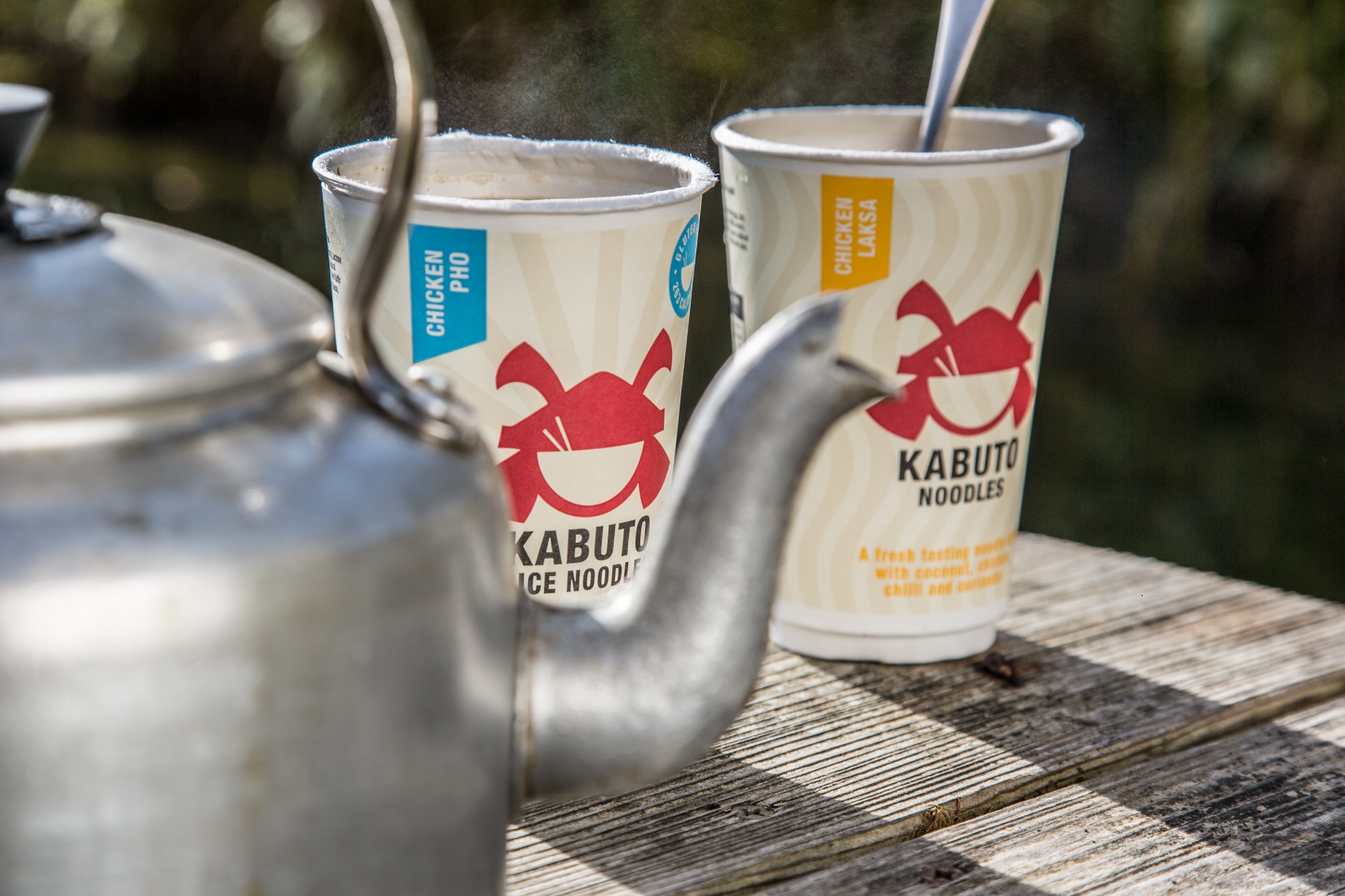 On 1st June 2016, Kabuto Noodles is bringing a giant colouring in billboard to London's most stressed boroughs, touring Westminster, Greenwich and Hackney, offering busy Londoners respite from a tough day at work with a calming colouring in billboard and serving up hot noodles pots from their range.
Working with top mindful illustrator Mike Collins (illustrator for the BBC's Sherlock Colouring In Book and Marvel Comics), Kabuto Noodles has produced a world first 10 foot by 20 foot colouring in board for Londoners to bring to life with colour during their lunch. An on-trend activity to reduce stress and strongly linked to mindfulness and meditation, Kabuto Noodles billboard aims to bring a colour and noodles to stressed Londoners on their lunch break.
Kabuto Noodles founder Crispin Busk comments: "Kabuto Noodle and Rice pots are all about helping people reclaim their lunch break while still enjoying something hot, tasty and filling. We can't wait to serve up hot Kabuto Noodles to busy Londoners and offer them a really convenient lunch and an unusual lunchtime activity to help them make the most of their lunch break! Our noodles are packed with Asian inspired flavours, real quality ingredients and ready in just four minutes, letting you get on with what you really want to spend your lunch time doing – taking your mind of work"
Illustrator Mike Collins, who drew the BBC's Sherlock colouring in book commented: "Colouring in is a great activity to help get rid of stress and clear the mind. Focusing on simple actions really helps the brain let go of worries and anxiety, and the end result also looks great. I can't wait to see people bring my illustration to life on such a large scale."
Londoners can also request a visit from the billboard and some noodles by tweeting Kabuto Noodles and explaining why they need to reclaim their lunch break from Wednesday 25th May.