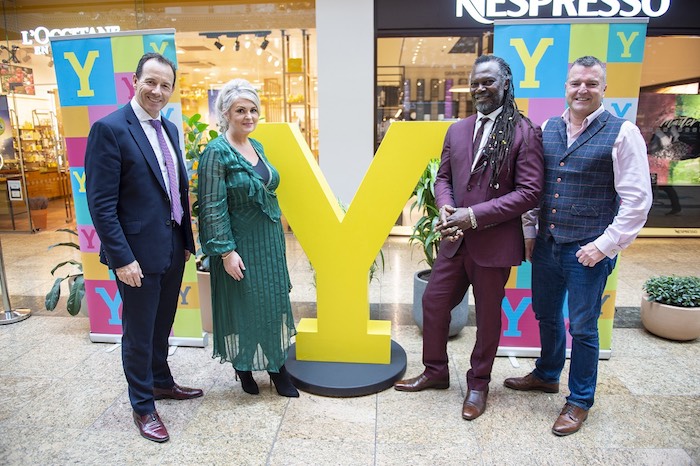 Award-winning entrepreneur and celebrity chef, Levi Roots, addressed retailers and local businesses on 17 September at Meadowhall, as part of Welcome to Yorkshire's 'Start up to International Brand' Retail Masterclass.
Several leading brands, including Topshop, Fula Flavour and Lottie Shaw's, attended the event, hosted by Meadowhall to hear from Dragon's Den entrepreneur, Levi Roots, famous for his Reggae Reggae sauce, ITV's 'Eat, Shop, Save', Kate Hardcastle MBE, Darren Abbott from Joe Browns, and Darren Pearce, Meadowhall's Centre Director, for a unique retail seminar. The purpose of the retail seminar was to celebrate some of Yorkshire's most esteemed local businesses and discuss the best approaches to running a successful retail business. The high- profile entrepreneurs called on their experience as they discussed building internationally-renowned brands, providing local retailers with an insight into their successes, as well as answering questions from the assembled guests.
Meadowhall's Centre Director, Darren Pearce discussed how Meadowhall works to support over 290 retailers at the centre. Joe Browns' Finance Director, Darren Abbott discussed how the brand, which used to be purely online, opened its first store late last year. Abbott highlighted Meadowhall's location, high footfall and the recent £60 million transformation as key reasons to why they chose Meadowhall to move from being an online retailer into an omni-channel business.
Levi Roots comments : "I am delighted to be supporting businesses of all sizes and speaking to them about my own path to success. I'm passionate about business and I remember just how challenging it can be as a start-up. By offering practical advice we hope there will be learnings that the audience can put in place straight away."
Jonathan Brookes, Asset Manager, British Land, added: "We're very grateful to Levi Roots, Darren Abbott and Kate Hardcastle for coming to Meadowhall and sharing their insight and knowledge with our occupiers and the local community. Welcome to Yorkshire's Retail Masterclass is a great initiative to support businesses and promote this great region."
The Meadowhall Retail Masterclass was the fourth in a series organised by Welcome to Yorkshire.