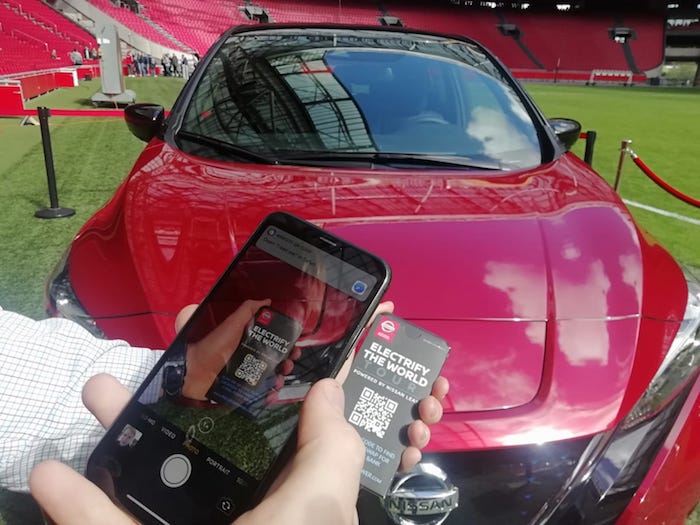 Lifesaver Power – a power bank sharing service – are revolutionising the way people access power on the go. They will be providing an unlimited mobile charging network – "Press for Power" – across two days of the Electrify the World tour.
The #electrifytheworld movement was created by Nissan as an initiative towards sustainable electric living. It brings together the latest in green technology, smart tech and innovation. The ETW tour is travelling to several locations across europe, highlighting and showcasing how technology that moves is transforming the way we drive and live. The 'Press For Power' service will trial on the 9th and 10th of May, during the Amsterdam leg of the tour.
Amsterdam has implemented huge measures within the last decade to increase sustainability and lower greenhouse gas emissions, making it the perfect host city for the trial. In 2010, they achieved a 20% emissions reduction compared to 1990 levels, with projections of an increase to 40% by 2025.
Nissan and Lifesaver share a joint vision to electrify the world, starting with how people view and access power. Through Lifesaver, users are empowered to make more conscious choices; encouraging responsible energy consumption in one of Europe's greenest cities.
Nissan have teamed up with lifestyle influencers across Europe to drive the city in Nissan Leaf electric cars. Power banks will be available in each car giving them access to free charging. At each point on the tour, the touring team will be able to "Press For Power", using the website to locate where they can exchange a used power bank for one that is fully charged.
The 'Press for Power' service will share power; using a 'hire and return' business model. Whenever a power bank is empty, it can be swapped for a full one for free. This cyclical model significantly reduces the demand on the supply of cobalt from the Congo – empowering people without detriment to the environment. To protect the planet battery packs are powered solely by energy that the company buys directly from 'Bulb' – the UK's fastest growing green energy company – who deliver solar and wind generated power. In using green energy, every power bank saves around 13 pints of CO2 emissions from entering our atmosphere and each bank has a lifespan of 500 charges.
Lifesaver Power were runners up in the Nissan startup challenge 2018. They recognise that mobile power is a modern day human essential, that power on the go is in higher demand than ever before and it has become an integral part of everyday life. Using a Lifesaver is the first step towards building a sustainable ecosystem, driven by an on demand behavioural economy, working towards a circular model with shared ownership.
Gareth Dunsmore, divisional general manager of marketing communications, Connected Car Services, Customer Experience, Nissan Europe commented, "Lifesaver is an innovative start up looking to drive sustainable opportunities daily.  The ability to give power to peoples mobiles or tablet devices while on the move in a sustainable way is truly powerful."
Archie Wilkinson, CEO of Lifesaver Power: "We are thrilled to be launching Press For Power in one of Europe's greenest cities, with Nissan – one of the world's most environmentally focused companies. We want to start an energy revolution and transform how we use power. Sustainability is one of the most important issues of our generation and energy sources have a huge part to play in our efforts towards a more sustainable future. Lifesaver power was created with this in mind – we want to provide a  service that empowers people – we want to provide a service that empowers people while protecting the planet."