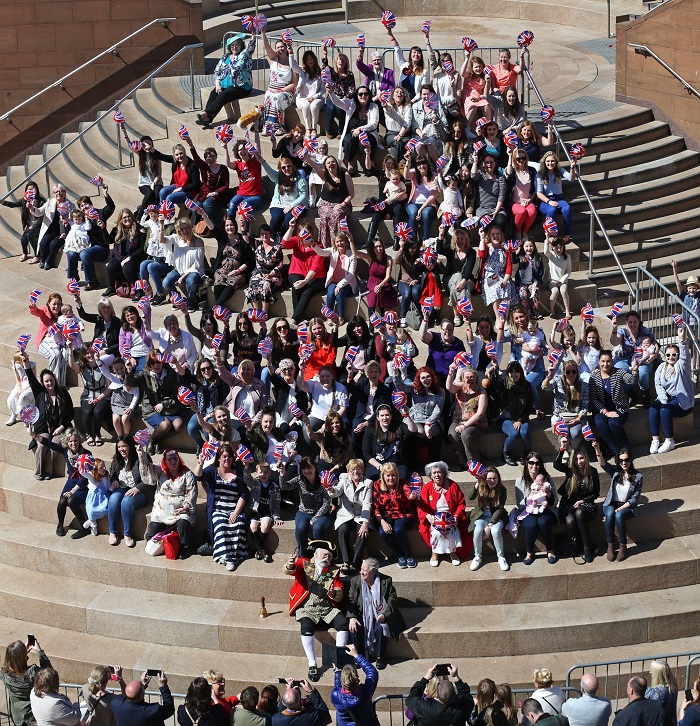 Liverpool's Lizzies gathered at Chavasse Park in Liverpool ONE on Saturday 23 April to celebrate Queen Elizabeth's 90th birthday.
More than 200 women from across Merseyside passed on their well wishes to Her Majesty and formed an iconic portrait, 'Elizabeths Through the Ages', to mark the occasion.
A  range of Lizzies, from birth through to 90-year-olds, assembled to pay their respects. Elizabeth from Dingle, aged 90 and nicknamed Queenie, met with Elizabeth from Woolton. Born in March this year, she is the oldest Lizzie to join the celebrations. 
Elizabeth Crolla, aged 29 from South Liverpool, was picked to be the 'Queen Elizabeth of Liverpool ONE'. The health service worker won a prize package including a shopping spree at Liverpool ONE, a three course meal and an overnight stay. She said: "I'm over the moon. I'm turning 30 next week so this is the best present I could ask for.
"I was delighted to be a part of something special and momentous like this. I can't wait to be the Queen of Liverpool ONE!"
Liverpool ONE and Chavasse Park were awash with red, white and blue. More than one kilometre of bunting was used to transform the streets into one giant birthday party.
Families flocked to enjoy the good weather on the park and make the most of the live music, face painting, food sampling and free giveaways.
Donna Howitt, marketing director at Liverpool ONE: "A fantastic day was had by all. We hope our Elizabeths and everyone who joined us for these historic celebrations enjoyed themselves."