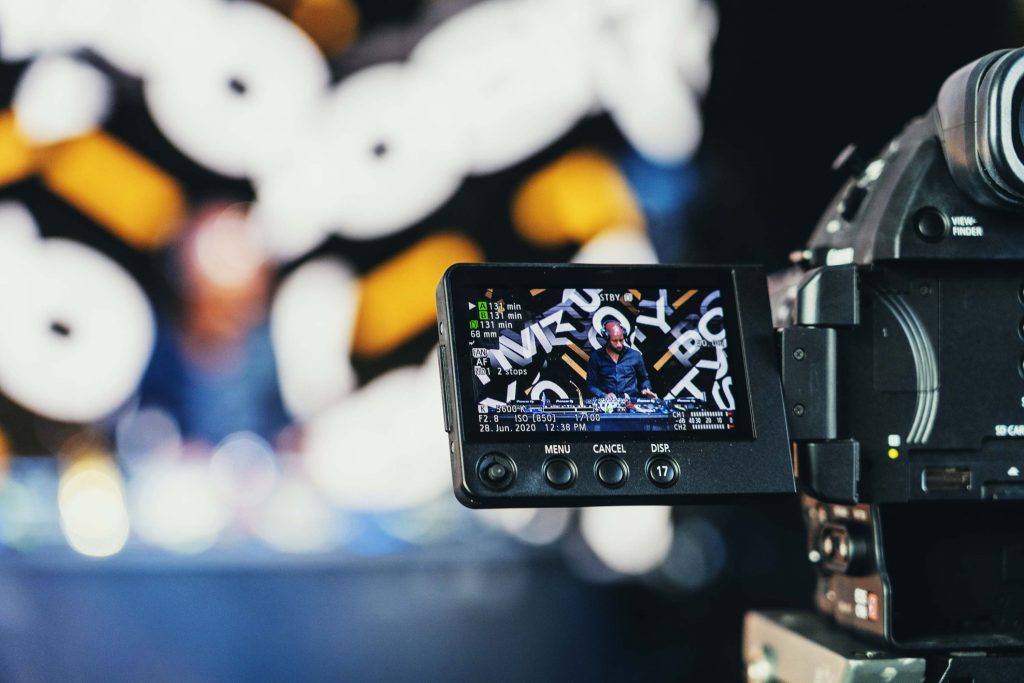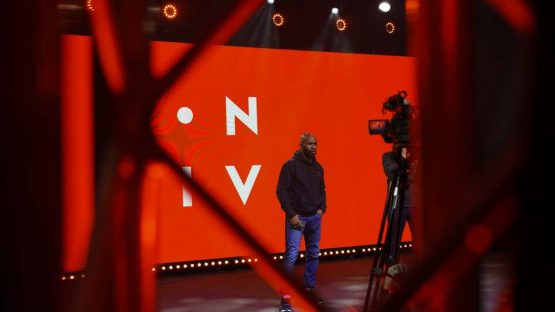 OnLive Events is a new name to conjure with in brand and experience marketing. The new business has emerged during COVID as a rationalisation of parent company Blue Square Group's rapid expansion into brand experience marketing. The new company will focus on virtual, physical and hybrid events and is already operating with existing global technology clients of Blue Square, Samsung and HP.
As an agency brand OnLive sprang to the attention of the FMBE industry recently securing finalist nominations at the FMBE Awards including a hybrid event created for the Black British Excellence cause led by Jonathan Joseph, also known as DJ Spoony. The event was hosted at Samsung's Samsung KX studio in London King's Cross and helped Spoony celebrate his 50th birthday alongside some of the best-known black performers and entertainers in Britain.
Following the success of that event, the agency has created a studio for all types of event at Heathrow, located next to the Radisson RED Hotel, which FMBE's Frank Wainwright was invited to tour at the start of December.
At the studio, Frank met Andrew Leaver, MD, Blue Square Group to hear about how the studio helps to give the new business traction.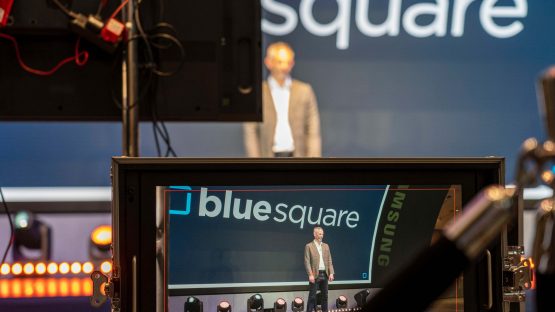 "This past year has provided every business worldwide with challenges, leading them to search for new ways to develop, evolve and grow during such a difficult time – all whilst striving to keep their employees connected and to delight their consumers.
Our brand-new venture here at the Blue Square Group, OnLive Events, is here to do just that. We specialise in virtual, physical and hybrid events and we've been helping our clients to use newfound digital, virtual ways of communicating to their advantage. Whether this be through live-streamed or pre-recorded content for entertainment, marketing or training purposes, all virtual content can be created, produced, edited and streamed here from our studio in Heathrow.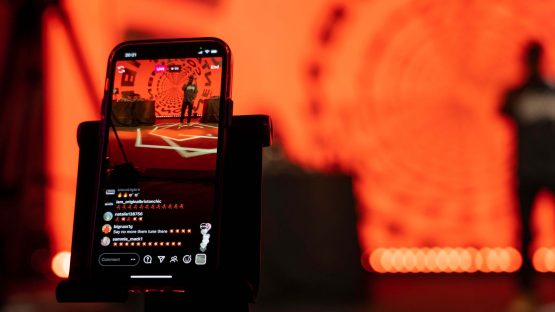 OnLive's mission is to connect, engage, motivate and excite our clients' staff, customers and target audiences, wherever they are. We're so excited to see what the future brings for both OnLive Events and our clients. Restrictions permitting, we look forward to adding more physical events to our calendar in addition to the many virtual and hybrid style bookings we already have in store for the remainder of this year and 2021. Watch this space…"
OnLive's studio space is an especially exciting space as it offers immense flexibility. The space allows for audiences when circumstances allow and is also accessible enough to bring large items in for demonstration and product launches, including a drive-in facility for vehicles.
The Heathrow location is also well chosen for International access when those restrictions lift.
After visiting the studio, FMBE's Frank Wainwright comments: "OnLive's enterprising emergence as a business alongside its own high spec studio typifies the flexibility and imaginative responses to the changing circumstances in our industry that we are now seeing. Much of our sector has been focussing on digital amplification for a while now, and progress has been escalated by COVID. Post-COVID we anticipate hybrid events will continue to move forwards, especially as they often offer low environmental impact."
In this video clip (external link to Linked In), Jonathan Joseph and Andrew Leaver discuss the emergence of OnLive.