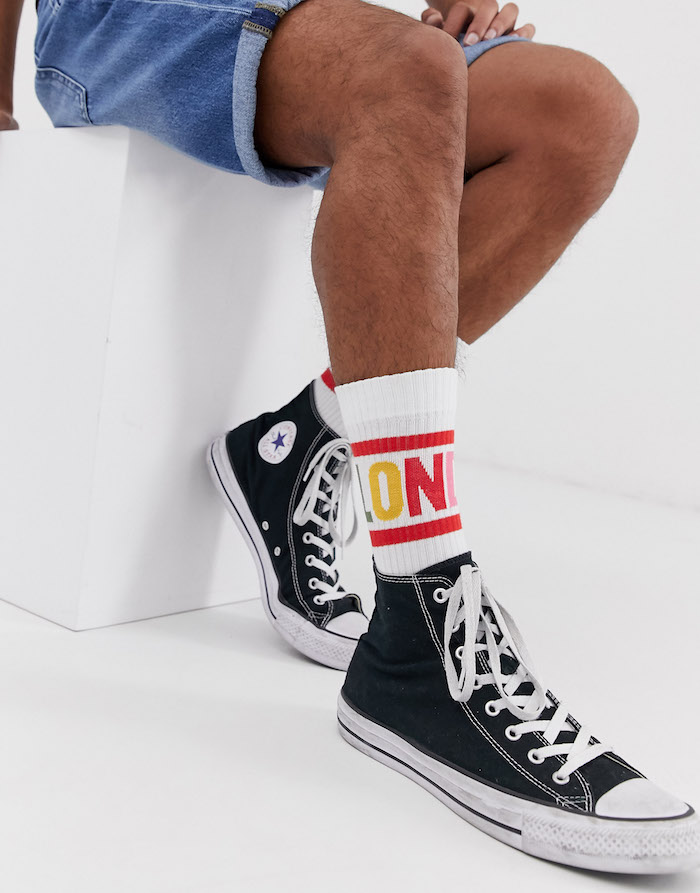 In conjunction with this year's Pride in London, Seven Dials will be hosting an exclusive Pride pop-up store from 8th June until 12th July at 53a Neal Street, in collaboration with Mary Portas 'Queen of Shops.' The official launch and event for the Pride London store is scheduled for 12th June.
For the third year running, a dedicated store has been donated by Shaftesbury, who hold significant ownership within Seven Dials and are long-standing partners of Pride in London. The 2019 celebration will be particularly significant as the theme – #PrideJubilee – looks back over the last 50 years since the Stonewall Uprising; the night that started a global movement. On 28th June 1969, members of the LGBT+ community at the Stonewall Inn rose up against continued oppression, triggering a series of events that gave rise to the modern-day Pride movement. The #PrideJubilee marks 50 years of activism, protests and victories that have made Pride what it is today.
Mary Portas' creative agency, Portas, are working with Pride in London to curate the design of the 'street party' themed Seven Dials' anniversary store. Posters and archive footage have been used as inspiration to for the look and feel, the venue itself will act as a traditional shop as well as providing a space for the LGBT+ community and Pride in London's partners to connect, share and host a series of one-off exclusive events. Pride in London has worked with partners such as ASOS.com to produce Pride themed products for the shop, alongside the official Pride in London merchandise which includes clothing, lifestyle products, and an exclusive Pride Gin.
Brian Bickell, chief executive of Shaftesbury commented on the Seven Dials pop-up launch: "We are proud to be a Pride partner and once again donate space for a Pride shop and community hub. This year on Neal Street, Seven Dials in the heart of the West End, the space will be a fantastic addition to the Pride festival, one of London's largest and most successful events."
Kieron Yates, head of retail and merchandising at Pride in London, added: "We're really excited to have such a fantastic space for our pop-up once again, and of course we're looking forward to helping kit everyone out for Pride this year – with a great range of clothing, flags, badges and more, for every community. The store also serves as an incredibly important space for community groups, and we're working on a fantastic programme of events curated by a wide variety of organisations, meaning there will be something for everyone."
Mary Portas, founder and chief creative officer of Portas agency,commented on her collaboration with the Seven Dials Pride in London store:"Shops aren't just places for people to buy things anymore, they're spaces where they come together to connect. Yes, you can buy a bit of Pride merchandise from our shop, but really, it's about having a little space that Pride in London owns toconnect with our community this summer. This year the Pride in London pop-up is the embodiment of Pride. It's inclusive, it's relevant and a bit bloody camp."
The Pride in London pop-up will be open during the Seven Dials one-day event, Festival 30, to mark the 30th anniversary of the landmark dial. The celebration will take place on Saturday 29th June from 11am – 6pm across the seven streets, with pedestrian-only access to live entertainment, music, theatre, arts and food including curators of the highly anticipated Seven Dials Market, KERB set to launch later this year.