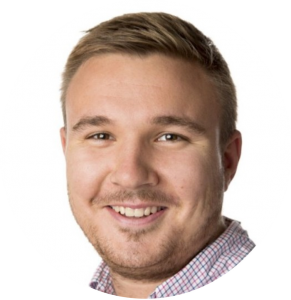 Provision Events has recruited Matt Lomasney, former head of production at 'Because Experiential Marketing' as its own head of production. The move comes as PVE continues to develop its integrated experiential services with its partner CSM Live and sister agency Provision Design.
Lomasney, who had been with Because for 5 years brings a wealth of experience in the development, planning and delivery of experiential activities. Having worked on accounts as diverse as Hive, Hasbro, Heineken and Haagen Daas, he is keen to bring his knowledge and experience of a variety of sectors to Provision's sporting activations and fan experiences.
"I get enormous satisfaction from being integral to a team that creates memorable events and makes fans of a brand through our work," explains Lomasney. "To now have the opportunity to do that on the biggest sporting stages in the world is really exciting. I worked at Wentworth during my event management degree so have a real passion for PVE's core golf business, but even just as a sports fan I'm getting to work with HSBC at the Hong Kong 7's in my second week, and will come back to work on our preparations for the Ryder Cup. It really doesn't get much better than this."
Lomasney will take on responsibility for the delivery of all campaigns on time, on target and on budget. He will also oversee the build, design and delivery of all activations, covering production, logistics, operations and health and safety whilst providing business development support.
Nick Clemens, Co-Owner of PVE comments: "The last 12 months has seen the business go from strength to strength so it's vital that we have people of Matt's calibre on board. He has a proven track record of delivering complex experiential events and with his obvious passion for the sporting sector he will be a hugely valuable asset for our team at some of the world's biggest sporting events."