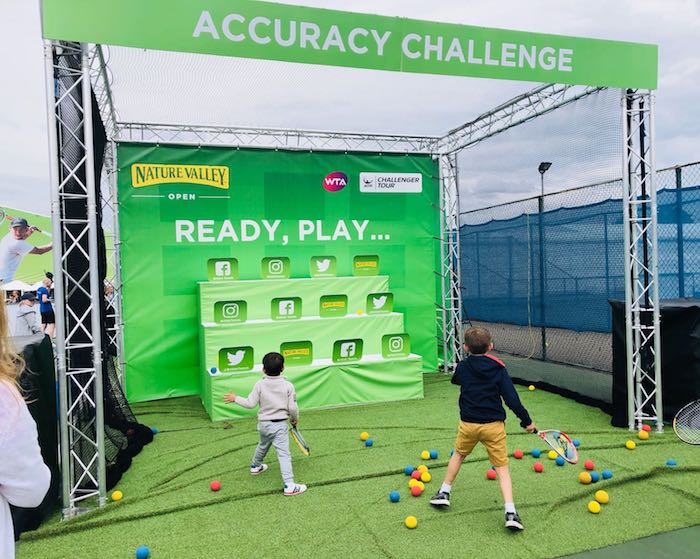 Provision Events (PVE), the sponsorship activation expert, is helping to warm up British tennis fans for the grass court season with a three pronged fan experience at the Nature Valley Open in Nottingham.
The  pre-Wimbledon grass court tournament has brought together some of the world's best tennis talent. Working on behalf of the Lawn Tennis Association, PVE is inviting fans visiting the event to test their skills with speed of serve, accuracy and reaction challenges.
Simon Jones, head of Sales & Business Development at PVE comments "We've had to be creative with space to get the maximum impact from the area we are working in. We've incorporated three activities into one unit, delivering high quality fan experiences that have attracted tennis fans of all ages to take part and test out their skills."
The Nature Valley fan experience showcases PVE's ability to maximise a sponsor's exposure utilising its own in-house design and technology and the expertise of its partners such as CSM Live. The event is one of a series of high profile fan experiences for which PVE has been commissioned this year so visitors to sporting events all over the world can look forward to being entertained in new and innovative ways.