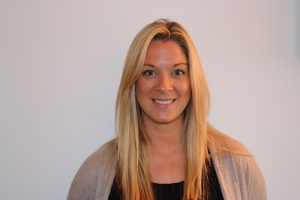 Independent creative agency, RPM, has announced  a new addition to the senior team as Sam Fenwick returns to RPM as a business director after a 5 year break from the agency.
Sam previously worked for RPM, as an account director on experiential projects including the  'Smirnoff presents Sensation' and the Reebok CrossFit International Fitness Championships. Sam came back to RPM after taking some time out to run her own business that provided event strategies and marketing plans to fledgling and start-up businesses.
"I am delighted to be back at RPM, seeing many familiar faces amongst the new. Being back amongst some of the best talent in the business, I am excited to help the client servicing teams to provide our clients with the best outputs and real return on their investment. RPM share my aim to deliver exceptional experiences for brands and consumers through all channels."
Sam has worked extensively on international brands, as well as lived and worked in Spain and Dubai. Sam will assist with RPM's three-year plan to increase RPM's recognition and revenue globally. Her passions lie in creating exceptional brand experiences for consumers whilst ensuring campaigns deliver against clients' business objectives.
Rosa Chapman, director of client service comments:  "We are delighted to welcome Sam back to RPM, she brings with her a wealth of experience developing and delivering large scale global programs and a passion for truly compelling brand activations. Sam is a great addition to our senior team as we head into 2018 and we have missed her these past 5 years!"