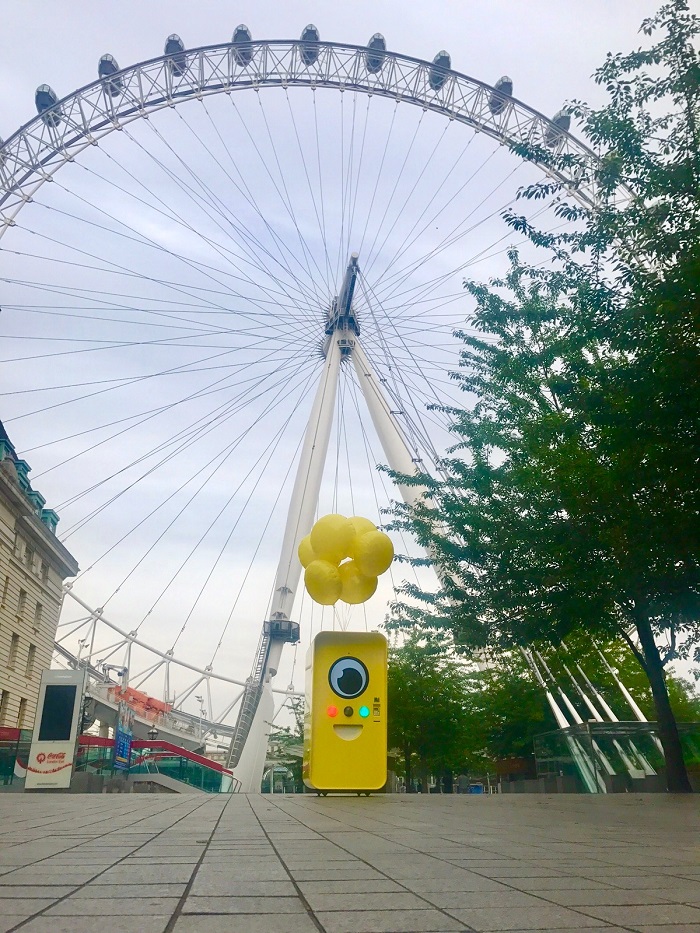 Westfield has announced a partnership with Snap Inc. to sell its Snapchat Spectacles at both London destinations this summer:
Snapbots will begin selling Spectacles by Snap Inc. to shoppers at Westfield London and Westfield Stratford City. This is  the first time shoppers in the UK have been able to purchase the coveted Spectacles in a shopping centre.
The Snapbots are a first for UK shopping centres and just one of the experience-led brand activations at Westfield.
The bright yellow Snapbots not only sell Spectacles but provide an immersive retail experience at the same time. By using a built-in camera and screen, Snapbots allow customers to virtually try on Spectacles in a manner similar to Snapchat's augmented reality lenses before making a purchase.
Snapchatters can share their unique shopping, leisure and entertainment experiences with friends around the world immediately on Snapchat. The Spectacles feature a camera with a circular 115-degree lens that is designed to mimic how humans see.
Westfield's Director of Operations, Paul Buttigieg, comments: "Westfield is delighted to partner with Snap Inc. to launch Snapbots at our London centres. Spectacles are a pioneering way to share experiences, from foodie snaps to outfit shots and experiential videos, and we're delighted that these moments can be shared at Westfield. This is another example of how we can work with partners to provide premium brand experiences worth sharing."
Westfield will also engage customers across a number of other touch points within the centres including a digital media campaign, a call to action to find the Snapbots in the centre as well as further presences across the Westfield digital and social channels. Brand ambassadors will also bring the experience to life and assist shoppers with their Snapbot experience.
Snap Inc.'s Spectacles won three gold medals at the prestigious 2017 Cannes Lions for product and design, as well as other awards for UX interface and user journey.
Today, there are over 55m daily Snapchatters in Europe including over 10m in the UK. On average, Snapchatters spend over 30 minutes a day on Snapchat and visit the app 18 times, watching over 10bn videos. Over two thirds of daily Snapchatters create content every day, creating over 3bn Snaps.