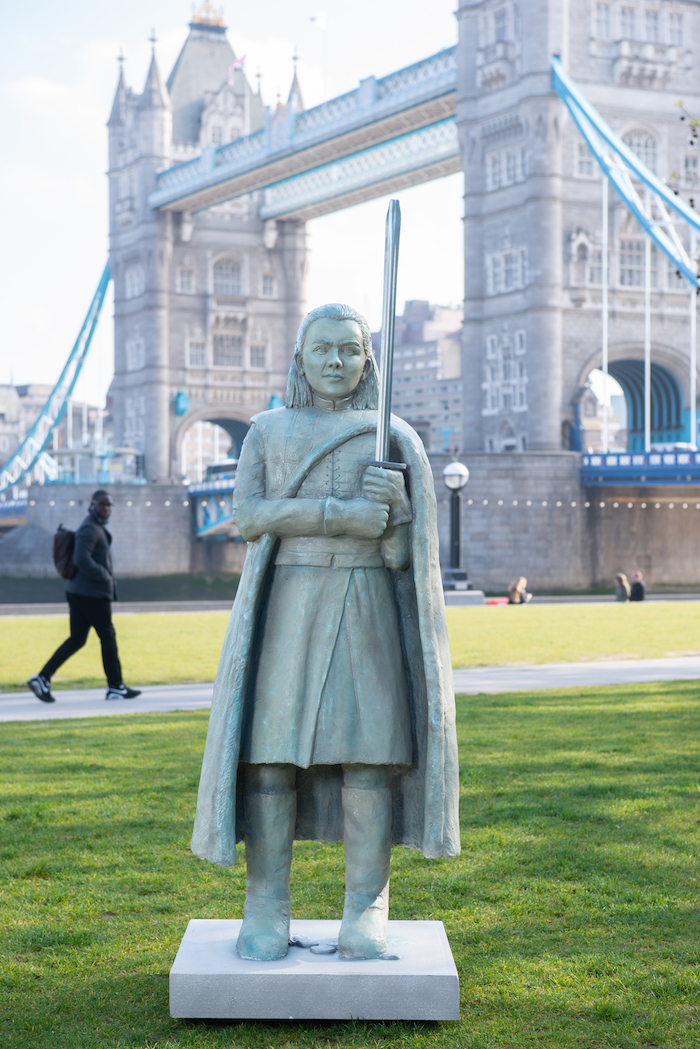 To celebrate the return of the most anticipated TV series finale this year, Stork baking spread commissioned food artist, Michelle Wibowo, to pay homage to this pop culture moment and create a bake inspired by the show.
The 'Stork' family line-up was unveiled in the country's capital, overlooking  Tower Bridge. Made from fluffy sponge – thanks to Stork, each life-size sculpture took  300 hours to make. The largest statue comes in at 173cm tall and weighs in at 70kg kg – the equivalent to ten tyres. The three sculptures used a whopping 30KG of Stork Original in total to achieve a light and fluffy sponge texture.
A nationwide study of over 1,500 Brits has revealed that nearly nine in 10 people  are baking more than before.
Dubbed as 'Generation Baker' by the baking experts at Stork, who commissioned the study, the research sees the new 'tribe' attributing their passion for baking to self-teaching aids becoming more accessible, thanks to online platforms such as YouTube (36 per cent).
Furthermore, 33 per cent had their favourite baking shows to thank, while 20 per cent said the emerging trend of new celebratory moments was an ever-increasing reason to bake.
The top three new occasions beyond traditional celebrations – such as birthdays – included a season finale or TV show returning (19 per cent), starting a new job (19 per cent) and getting a promotion (18 per cent).
With new excuses to bake, Brits are investing both time and money in their new-found hobby. The poll unveiled that the average adult each year spends 330 hours – nearly two weeks – donning aprons, digging out mixing bowls and decorating cakes.
Men are spending more hours in the kitchen (32 hours) vs women (25 hours) each month.
Steven Hermiston, general manager UKI at Upfield – on behalf of Stork – comments on the findings "Cake has always been at the centre of every celebration. It's exciting to see the publics passion for baking, taking the time to celebrate traditional milestones – like birthdays – but also marking smaller, yet significant steps in our lives through our love of baking."
TOP 15 NEW BAKING OCCASIONS
Return of TV series and season finale
New job
Promotion at work
Pets birthday
Engagement
Passing an exam
Passing your driving test
Friendiversary
Getting a new pet
Getting the 'all clear' from the Doctor
Coming out
Asking someone to be my boyfriend/girlfriend
Winning a sports game
Breaking up with my partner
Getting divorced