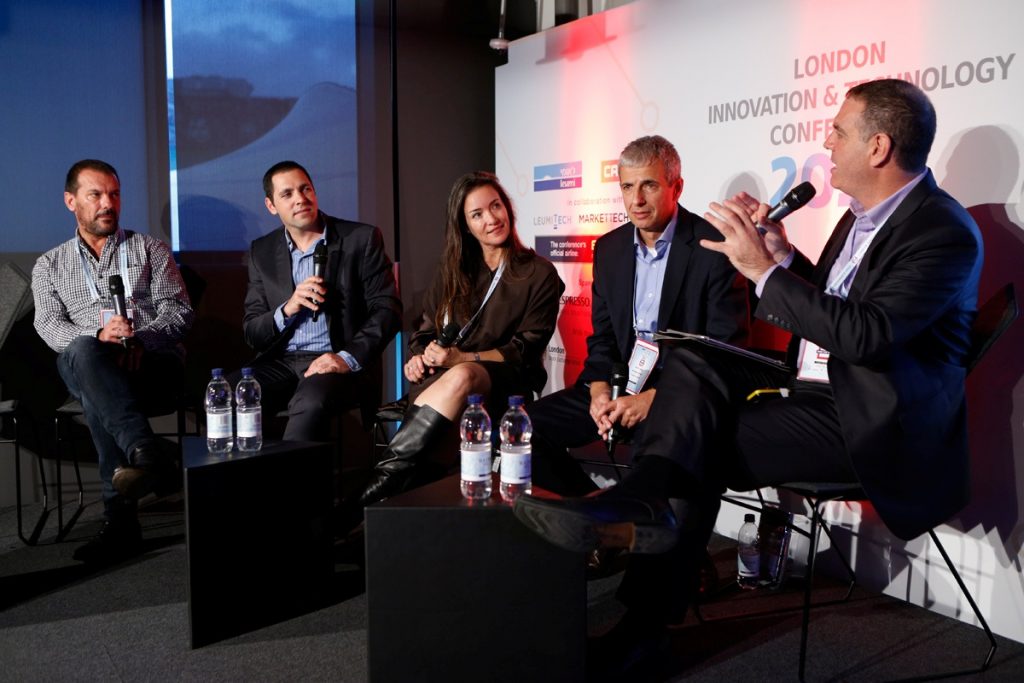 StreetPR provided event management and security staff for a one-day international conference, 'Mind the Tech', held in London in November. The conference, which formed the core of a three day programme of events, was organised by Calcalist, Israel's equivalent of The Economist magazine, and backed by the Israeli and UK governments.
StreetPR was brought in by Calcalist's international event production company, Windman, and tasked with providing event management and security staff for the one-day conference, as well as sourcing branding, printing and logistics for delegate packs, name badges, banners and other collateral. In addition, StreetPR acted as a go-between for Windman in finding and dealing with several local contractors.
Hosted by London-based Israeli billionaire businessman Teddy Sagi, the programme, which took place from November 16th to 18th 2016, brought together leading lights from the Israeli and British tech industry, politicians, business people, 'angel investors' and venture capitalists to explore ways to build links between Israeli and UK companies and leverage Israel's  tech sector.
The venue for the conference was Camden Market's Interchange Atrium business space, owned by Teddy Sagi's property development and management company Market Tech Holdings.  Speakers included Yoel Esteron, founder and publisher of Calcalist, Nikhil Rathi, CEO, London Stock Exchange, David Quarrey, British ambassador to Israel, Michal Kissos Hertzog, head of innovation and digital, Bank Leumi, and Lady Barbara Judge, chairman of the UK's Institute of Directors.
In addition to a full day of conference presentations plus networking and pitch meetings, delegates from the UK and Israel were also treated to tours of the London Stock Exchange (including the market opening ceremony), Coca-Cola's European headquarters and the Emirates Stadium, Arsenal's home ground, plus a visit to the KPMG Data Observatory at Imperial College, a meeting with the Head of Innovation at HSBC and a meeting with Telefónica's start-up tech incubator, Wayra UK.
James Rix, founder and managing director of StreetPR, says: "It was an honour to work on such a prestigious event as this, with such a heavy-weight line-up of speakers and participants. It was also an eye-opener to hear about some of the exciting new tech coming out of Israel. We look forward to being able to work with Windman and Calcalist on future events."
Omer Zigdon, conference producer at event production company Windman, says: "We were very impressed with the quality of StreetPR's work for us and we know that, next time we organise an event in London, we'll be very happy to team up with them again."