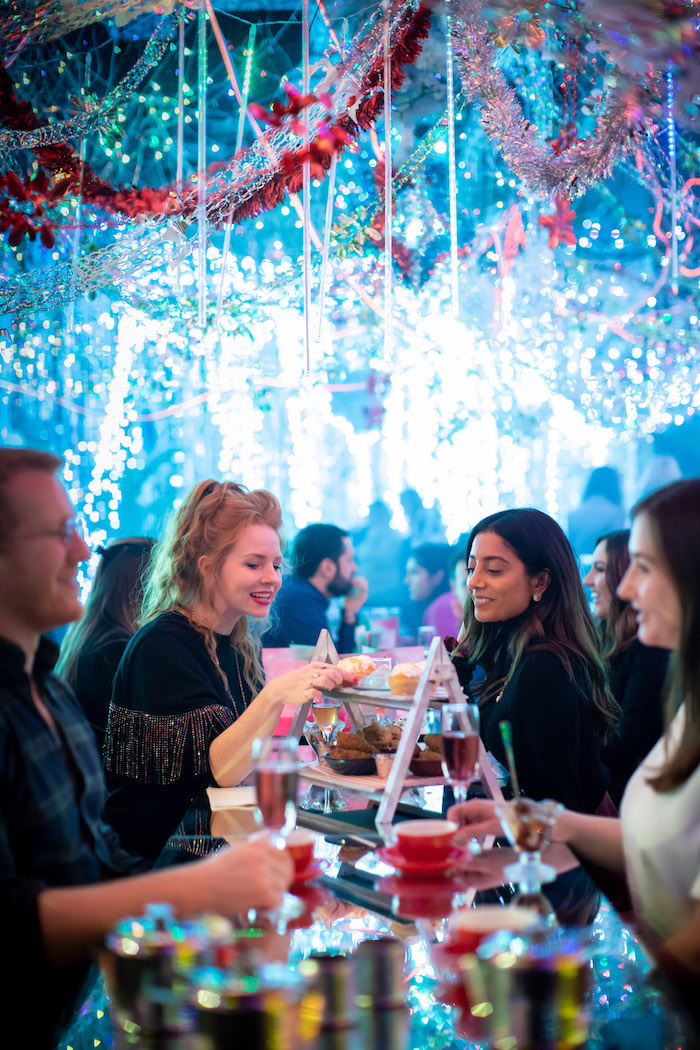 Bompas & Parr have unveiled their latest creation, Once Upon a Time in Birmingham, in Hammerson's flagship destination Bullring & Grand Central, just in time for Christmas.
The Christmas installation features 88,000 fairy lights which, at over 9km of illumination, is more festive lights per square foot than any other site in Britain. Running till 23 December, the fully immersive experience is centred around Bompas & Parr's festive tea parlour and party bar, which serves a selection of delicious festive cocktails, as well as the world's first crystal clear Christmas pudding.
The parlour also offers a range of activities including Carol-oke and special Christmas games hosted by Mr Sprinkles and Glow Stick. Even the toilets glow thanks to its innovative iLOOminated bathrooms.
Once Upon a Time in Birmingham represents the culmination of months of planning, and was created by a team of experts including chefs, mixologists, architects, art directors and specialist technicians.
Raymund McManus, group events strategy manager at Hammerson, said: "Across our portfolio we're delivering events that are truly unique; experiences that our customers will never forget. Once Upon a Time in Birmingham is a great example of that strategy in action, as its combination of outlandish lighting and unexpected twist on festive-themed food and drink really sets it apart. It's a great addition to any trip to Bullring this Christmas."
Harry Parr, director of Bompas & Parr, said: "We are aiming to turn Once Upon a Time in Birmingham into one of the most festive places on the planet, an ode to the fairy light. The only thing I'm worried about is all the lights getting in a tangle – with over 9km of strings it'll be a real challenge to unravel! Come revel with us this winter and lighten your spirits!"