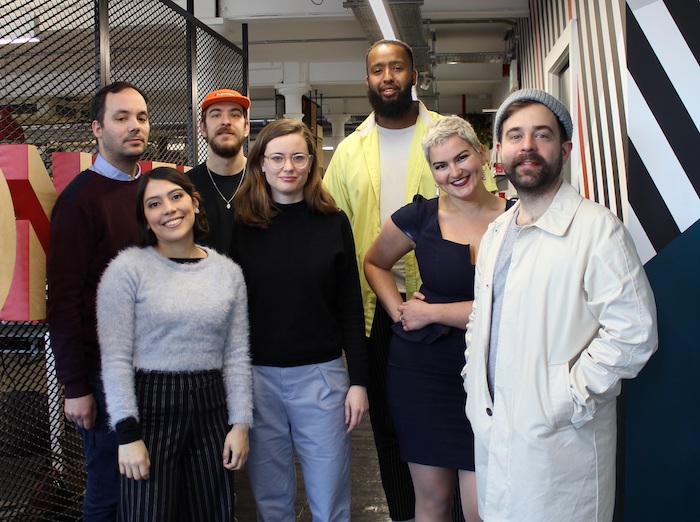 Brand Experience agency, Wonder London, has announced the appointment of seven new hires to bolster the creative team – all of whom will be reporting directly into design director, David Crease. As Wonder looks to enhance their creative offering, the new appointments have been a big focus to kick off 2019.
The hires include Tom Maxwell, 2D creative lead and Vanessa Reynolds, senior graphic designer as part of the project's 2D design team on Google Cloud Next 2018 as well as Quentin Segard as lead 3D designer.
Sarina Da Costa Gomez has been appointed as senior technical designer, Ahmed Abokor, a new graphic designer on the team, Jimena Cieza De Leon as junior 3D technical designer and  Joel Atkinson, 3D designer.
The new creative team will be liaising closely with design director, David Crease and head of creative, Chris Helliwell, to ensure all work adheres to the original creative intent of each project. 
David Crease, design director at Wonder London, says: "2018 was a phenomenal year for Wonder, and 2019 is setting off to an equally exciting start. We wanted to grow our creative team in preparation for the year ahead, so we're delighted to have hired such amazing talent, with a great mix of experience and skill sets – ranging from award-winning creative designers, technical designers and even virtual reality enthusiasts. Some of our new team are very familiar to us, having collaborated with us on a freelance basis in the past. We are thrilled they have chosen to become part of the permanent Wonder team."
Chris Helliwell, head of creative at Wonder London, adds: "There is a real buzz in the studio due to the influx of new talent our agency has employed, the new hires bring with them a breath of skills, experience and a tremendous amount of energy. The atmosphere in the studio is amazing, especially after having won four new clients within the first two months of 2019. We are all very excited here at Wonder with what the future may hold, and if the first couple of months are anything to go by it's going to be a hell of a ride!"