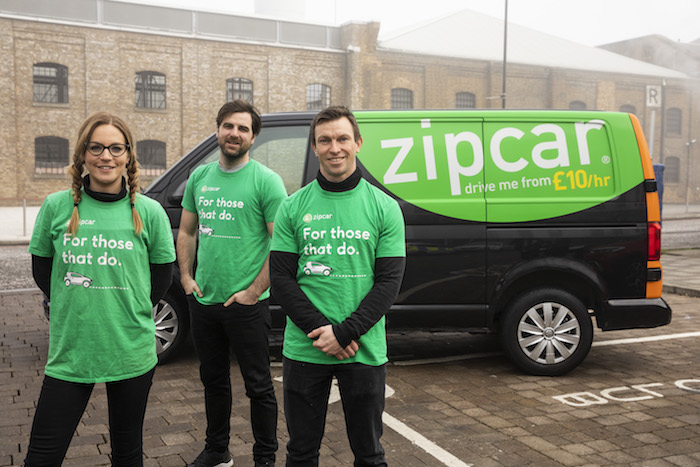 Zipcar UK, the car sharing network that gives companies and consumers quick and easy access to a range of shared vehicles, has launched a campaign to engage with key business audiences at a series of London events. 
Zipcar for Business were present at the Professional Beauty Show, from 24-25 February, the UK's largest beauty and spa trade show, and the Business Show, UK's biggest business exhibition, from 15-16 May, both at ExCel London. The campaign kicked off at StartUp 2019, the UK's biggest show for new businesses, on 19 January at King's College London.
The campaign objectives are to raise awareness of Zipcar UK's business offering, as well as generate interest from relevant businesses across London. Zipcar for Business is part of Zipcar's car-sharing service that provides special rates and benefits for those in the business community. They also have a dedicated Business team who supports clients to ensure businesses of all sizes are maximising the flexibility of the service, from pay-as-you-drive usage to exclusive use contracts.
"The aim of the campaign is to engage with start-ups and small businesses, which are the most prolific users of Zipcar UK's business service, to spread awareness and grow this customer base further," explained Jess MacGillivray, Account Director at global brand experience agency Sense, which is running the campaign.
Commenting on the campaign, Katie Spillane, Marketing Manager at Zipcar, said: "The audiences of the three events fit our target audience profile for our business service, with each delivering a high number of key prospects in a single location, maximising the business potential."