This year we have revisited our BE Connected Awards as a way of celebrating the things we do or report on that our reader's most enjoy and  show enthusiasm for. The surprise and delight series is a way of awarding spot prizes celebrating greatness as and when it happens.  The BE Connected Awards are presented by the FMBE editorial team with the help of our readers and followers. In essence, when something in our coverage or at our events that generates exceptional interest, we will award it with our monthly prize. BE Connected Winners will be added throughout the year so watch this space for updates.
2019 Be Connected Winners:
BE Connected Image of the Year – Woof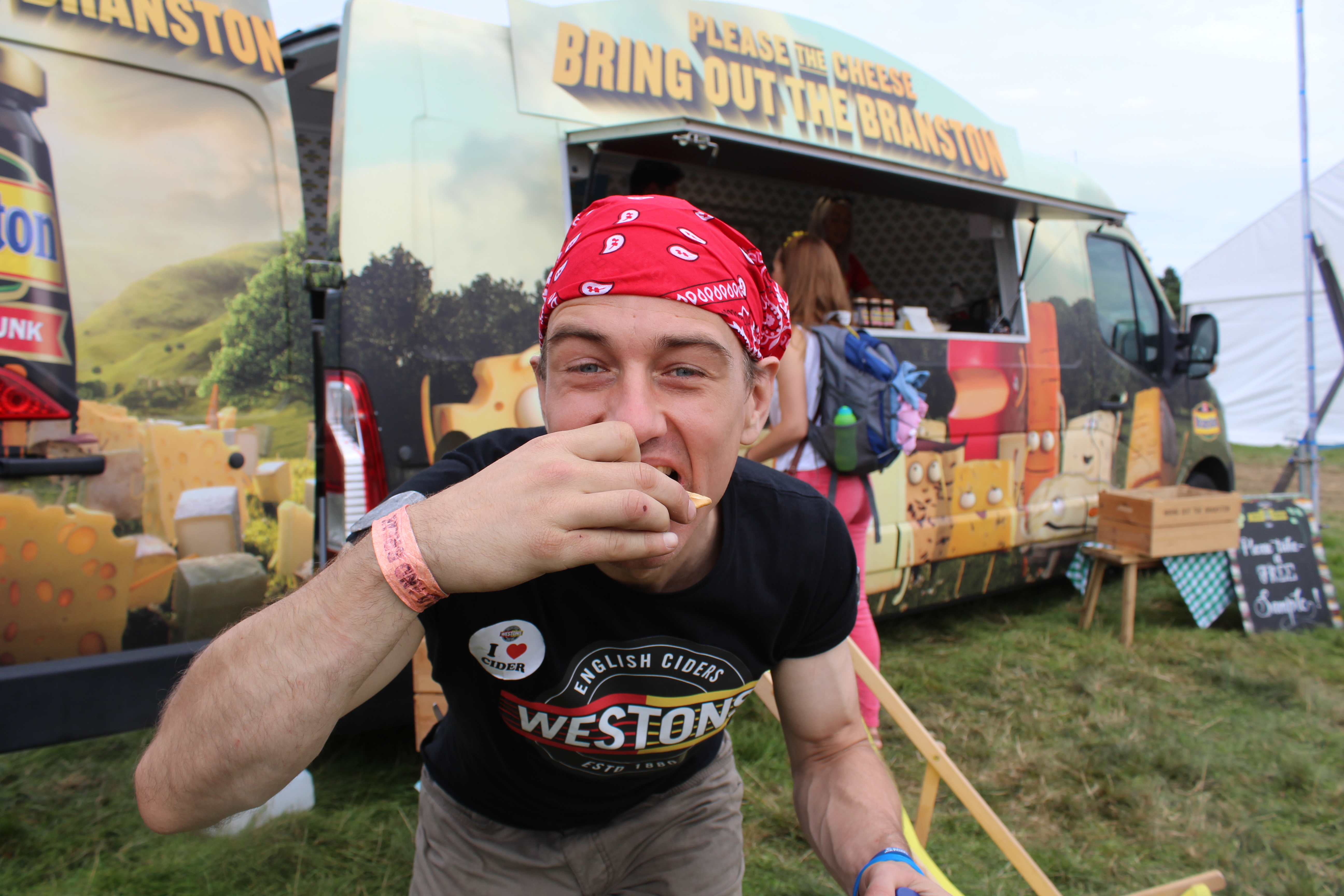 At February's EPS show we showed of photographs from 14 great BE case studies and the one that generated the most conversation and garners the greatest interest and praise from EPS visitors and FMBE readers was this one.
Frank Wainwright, FMBE director comments: "If anyone asks you how a simple sampling campaign can be elevated to a brand experience, this picture and the Woof – Branston case study are all that you really need. This is festival sampling that is simple, joyful and inspiring to see. And yet it could have been so ordinary. If you saw this event in action, as we did at Bristol Balloon Fiesta in 2018, you are left in no doubt about the value a hard-working event team and upbeat brand ambassadors bring to the field when bringing out the Branston. I'm pleased our readers like it so much. It is very deserving of the accolade. The campaign was picked out for praise time and again by visitors to the FMBE Gallery at the EPS Show.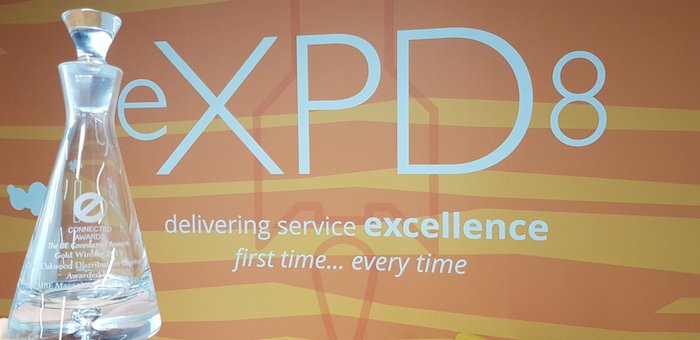 Oakwood Distribution Contract Win – eXPD8
eXPD8 were awarded the BE Connected Contract Win award following the announcement that the team will be taking over the merchandising services provided to Tesco.
This outsourcing confirms eXPD8's position as the market-leader providing Field Marketing support in the entertainment sector, and further establishes itself across Grocery and other non-food categories.
The move will double the size of the business and places eXPD8 as the only Field Marketing provider who is a preferred and accredited partner across three of the UK's leading supermarkets. With the focus on developing their in-store service for their customers, Tesco chose to partner with eXPD8 based on their proven performance in Field Marketing and their ability to apply this across other categories in their business.
With the outsourcing, eXPD8 will grow its fully employed and trained field team to over 3,000 people.
Tony Hoggett, chief operations officer of Tesco says, "We've taken this decision in response to changing customer demands and to secure a sustainable business model for the future. Working in partnership with eXPD8 we will be able to offer customers the best product merchandising in store for the long term. I'd like to thank Oakwood colleagues, who will transfer to eXPD8, for all of their hard work and we will be supporting them through this change."
Exemplary Staffing – TRO and Volvo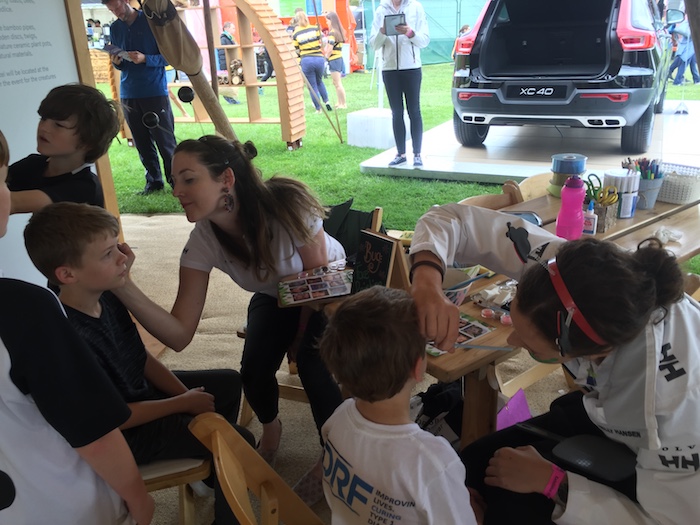 The widespread challenges facing the car industry at the moment mean that the core brands need to be on the charm offensive in a way that is full of intent, insight, knowledge and quality.
Those qualities are what FMBE witnessed at the inaugural RunFestRun, at Wiltshire's Bowood House, observing the TRO team in action for lead sponsor Volvo, creating bug fun for families and delivering electric test drives for the XC40.
The TRO team exuded such confidence at the festival, a confidence that is underpinned by Volvo's consistent and long-standing delivery of experiences with the agency – and further commitment to more events this Summer, including Big Feastival.
The quality was witnessed at RunFestRun by a broad range of visitors, several of whom replied post-event to Field Marketing that the experience had significantly added to their day. One runner competing at the event told Fieldmarketing that the Volvo team has given the whole event a polished and professional dimension that was better that was less impressive elsewhere at RunFestRun, making it much more likely that they would return to the event another year.
It is this team effort, from client through to event staff, and back to the client again that has elevated a brand experience to being a core part of a new festival. This, and the broader public recognition has prompted the FMBE team to award TRO and Volvo with one of our spot BE Connected Awards.
To submit an entry or discuss award sponsorship, tweet or direct message @harrietfmbe or email harriet.cramer@fieldmarketing.com