Creating Meaningful Experiences | Virtually Anywhere
We are the experiential brand agency for the hybrid future.
Who are 2Heads Global Design?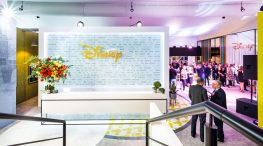 2Heads are an award-winning global collective of creatives, strategists, project managers and digital specialists focused on delivering world class experiential marketing solutions that merge the limits of live and online.
Founded in 1983 by Chairman Pepe Parra, we have over 37 years' experience in helping brands win in good … and in challenging times. Over this time, we have expanded to four key markets in the UK, Los Angeles, Cannes and Hong Kong, spreading our reach globally.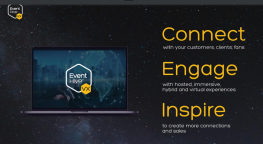 Creating over 200 brand experiences in the physical and digital space each year across 25 countries worldwide, we prove you don't have to be a huge agency to be a market leader, what you need is a cracking team.
That's why we are trusted by over fifty global brands to deliver their international and online events and why the majority of our client relationships are over a decade old. We believe in creating emotional connections. Not just the relationship between consumer and brand that develops during the event but the lasting bond a consumer forges as they discover the unexpected through immersive experiential storytelling.
We have had an in-house digital team now for over twenty years with our first virtual event launched in 2000. Now we use game engines, real time rendering and platform ideation to create meaningful experiences and are looking forward to being the agency for the hybrid era.
You could say Innovation is in our DNA. We are dedicated to designing tomorrow's events industry.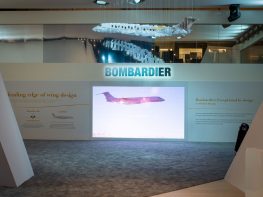 What our clients say: 
"We require an experience campaign that performs at multiple levels; provide a seamless customer journey, showcase the brand's dedication to reliable luxury and maintains our influence on the sector in general.  With 2Heads at the helm, we have become the stand-out event of the shows and the go-to-place to witness the happy marriage of quality, beauty and performance. "
Kerry Lamont | Manager, Shows & Events | Bombardier
 "Our event was without doubt one of the standout activations. Every guest that came through the doors was immediately immersed in Rolls-Royce and the external displays captivated everyone who walked past. 2Heads took the time to understand our brief and really exceeded my already high expectations, delivering a truly unique experience; reflective of a world-leading industrial technology company."
Dan Codd | VP of Marcomms | Rolls-Royce
"Partnering with 2Heads helps us achieve our key objectives. Our guests were immersed in the Airbus brand via clever touchpoints such as the welcome totem, the sound showers, the live demonstrations and the console booths, leaving them with a lasting impression, not just of Airbus but of the quality of our post-sale lifetime aftercare; a key narrative for us."
Ann-Sophie Collay | Events Manager | Airbus
Find out more: