Backlash was created to provide brands with a new, more progressive creative experiential agency model. We have taken years of experience working for large global agencies across many categories, channels and distilled it into a unique agency offering…
We call this 'Big agency thinking, without the price tag'.
Our creative responses are about taking our clients on an inspirational journey that explores a breadth of concepts and strategies to push the potential of the brief. This creative process is developed in a completely collaborative and solution-driven environment to fit any budget size.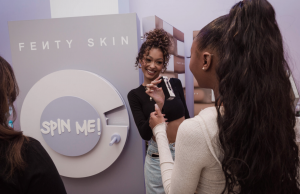 We are a full service creative experiential agency with all the in-house functions you would expect to deliver an end-to-end service. Typically, a project will follow a path of strategic consultation, creative concepting, 2D & 3D design, production development, live event management and campaign evaluation. Each of these stages are managed by our experienced project management team.
Face-to-face experience driven marketing can take many forms, we typically work across the following three activation environments:
Experiential – All formats: brand experience stands, PR stunts, influencer events, sampling, immersive theatre, creative technology & digital builds
Retail – Store design, pop ups, concession builds, windows, VM & POS
Exhibitions & conferences – B2C, B2B & B2E
For clients such as Fenty Beauty, Hasbro, Kerrygold, KitchenAid, KVD Vegan Beauty, Lego, NEOM Organics, Mattel, Smyths Toys, Space NK, Susanne Kaufmann, Tanologist, The Hut Group, Universal and more.
Contact: info@backlash.co.uk
Website: www.backlash.co.uk
Instagram: www.instagram.com/backlashcreative
LinkedIn: www.linkedin.com/company/backlash-creative