SVP Circulation and Retail Marketing, The Economist
 22/02/16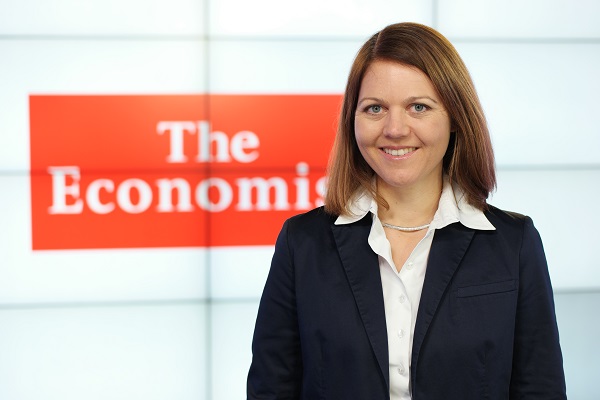 What do you currently do for The Economist?
My formal job title is SVP Circulation and Retail Marketing, it is a global remit looking after three areas: non-digital acquisition marketing (as we have an expert team on the digital side), retail marketing and sales, and production and distribution. In addition, I carry the responsibility for the circulation P&Ls and strategy of three regions: the UK, CEMEA (Continental Europe, Middle East and Africa) and Latin America.
My team of specialists is based in London, New York, Frankfurt, Geneva, Hong Kong and Mumbai.
Do you enjoy your job? Why?
For me, job satisfaction is linked to the opportunity to constantly evolve and be challenged. At The Economist, it is part of our nature to consistently challenge the status quo and seek the new. So in short – I thoroughly enjoy my role because I'm empowered to develop new marketing solutions while overseeing the smooth operations of our core product – the print edition of The Economist.
Is live/real world an important part of your remit? Why?
The real world is the core of my remit – all areas in my global responsibility are linked to the tangible. First, the P&D operations around the print edition, followed by retail, and the non-digital marketing world which spans everything from experiential, to "real world" direct mail and other initiatives.
The structure of The Economist's circulation team is now geared around areas of marketing expertise globally. These areas are – customer engagement and retention, digital marketing, PR & thought leadership and my area of circulation and retail, which I often coin internally as the real world. We have seen that this structure of specialism creates a powerhouse of expertise, which is currently helping us grow our subscriber base while stemming decline in retail.
What (in brief) has been a stand out brand experience campaign for The Economist?
Our insect sense campaign fits the definition of a stand out brand experience campaign. It is street marketing activity where passers-by are offered free ice cream with the catch that it contains insects. This was a unique way of bringing genuine Economist editorial to life (a story that explains why insects can be a more sustainable source of protein than meat), while providing potential readers with an unforgettable brand interaction. It ticked many boxes of our marketing objectives as we were able to self-select those willing to go out of their comfort zone (likely Economist readers who are known to seek challenges), carried a degree of underlying wit as our editorial does, while bringing new readers to The Economist who agreed to take out a trial subscription on the spot.
What results do you look out for? [ie awareness/ subscriptions/ consumer insights]
Our core KPI is subscription sign-ups, while we also track interactions with the activity, social media engagement and on-the-spot feedback.
What are the core countries/territories that you are responsible for?
My remit is global and we run focus experiential activity in the UK, the United States, Australia, Germany, Hong Kong and Singapore with test activity in Brazil and other Asian markets.
How important is the UK/London in the current live marketing strategy?
The UK as our home market is central for our live marketing strategy. It is here that we develop fresh concepts for local roll out and global adaptation together with the input of our editorial team and our agency, Sense.
London is also an incredible hot spot for potential (and existing) Economist readers where we see room for further growth – and positive responses to our current activity due to our strong brand awareness coupled with the activity's uniqueness.
Are you an advocate of guerilla marketing?
I'm an advocate of real world experiential, which may sometimes be guerrilla.
What qualities/competencies do you look for in an agency?
Ability to think deeply, strategically and creatively to build campaigns that fit The Economist while delivering operational excellence and being swift and flexible. It's a tall order!
What's next? (for you or for the Economist's real world marketing)
In the year ahead, we plan to deliver a 40% increase in trial subscriptions through our experiential activity and are focusing on the roll out in North America, while continuing growth in the UK and Asia.
Experiential is a core part of my strategy to transform the mix of channels we call on for subscription generation in the non-digital marketing world. So I predict that in three years time, this will be a much larger proportion of our marketing activity than it is today.