Managing Director, Mobile Promotions
Published on Fieldmarketing.com on 22/02/2016
What makes you a good business leader?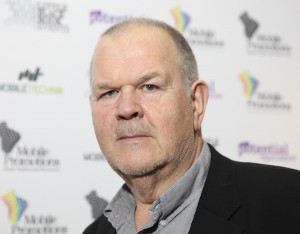 Having great people to lead and great people as advisors. I share my vision, passion and life with all of them which in turn sparks many inspiring conversations feeding development ideas. Not forgetting of course untiring advice and support from wife and business partner Gita.
What are the risks of using a bad supplier?
Incalculable!  We aim to treat our suppliers as clients and work with everyone on a partnership basis. They can be just as important and sometimes more so in the delivery of spectacular events and bringing visions to life.
How do you keep at the top of your game in this industry?
It's important to find the balance between work and life, exercise is a great way of doing something physical that allows you to switch off, for me its swimming. Our industry is changing and developing at such a rapid pace, we need to be constantly alive and aware, with our radar scanning the horizon and beyond for what's happening both near and far. I share visions and plans with those already credited above, and find this invaluable.
How do you react to a challenging brief?
Stop. Think. Note gut reactions and share with the team to hear theirs. It's essential to sleep on the initial reactions then reconvene with the team, split up research and agree targets and deadlines. Crucially, don't be afraid to push back on the client with queries and for clarifications.
What was a favourite event or campaign to work on (last 12 months)?
A VIP trip to the Circuit de Spa-Francorchamps in Belgium for the F1 Grand Prix. We organised this as a live experiential trip on behalf of our client, and it was truly a once in a lifetime experience to be able to share in the delights of the undisputed ultimate sports car, the Mercedes-AMG GT S.
What has been business highlight of the last year or two?
The business has grown in so many ways during the last 18 months; financially with a solid year on the cards; having fantastic people working together creating 'Team Mobile' as they affectionately call it; and having an increase in team motivation through the development of new and exciting technology features.
What has been a personal highlight or achievement for you?
Anyone who has seen me in the last two years will know that I am delighted to be a grandfather or 'Papa' to my amazing granddaughter, Alexa. She brings so much joy to our lives through her gorgeous and infectious personality, the 'terrible twos' certainly hasn't struck for us!
How does FMBE magazine help Mobile Promotions / Mobile Technik
FMBE magazine is one of the ways in which we stay connected to the industry, through breaking news in the magazine, networking at the awards and through strategic introductions to prospective clients and partners by the editorial team. We also rely on FMBE to position our two divisions correctly, with a focus on our brand related activities for Mobile Promotions and with targeted technical positioning amongst agencies for Mobile Technik.
What is on the horizon at work in the next 12 months?
Excitement. Growth. Development. And a lot of drive for 'Team Mobile' – a phrase for the guys and girls here, coined entirely by our young people who are truly bubbling with passion and enthusiasm. We want to build on our leading status in live event delivery and in particular in new technology. The momentum and buzz here feels very tangible.
https://twitter.com/MobileProm