Managing Director, Logobrand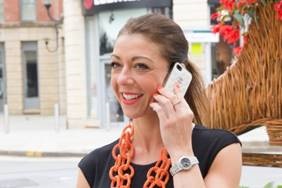 What makes a good agency leader?
I think it's pretty simple – Honesty, transparency, commitment,  knowledge and loving what you do.
I'm not modest enough to say I am one so I asked my Operations Director and Sales Director If I am a good leader and what makes one!
Operations Director:
'One who inspires and motivates her team. A decisive personality with clear aims and objectives, personally, for the team and for the business, combined with a strong sense of moral responsibility and what you may say is an 'old-fashioned' work ethic. Someone who is smarter and works harder than pretty much anyone else I know, who always has your back and is not afraid to try something new. Who understands everyone else's job function inside out and would seamlessly step in to help anywhere in the business if it were needed. And who goes all out when we're in fancy dress and knows how to party when it's relevant! I wouldn't swap you for the world….
Sales Director:
– Passion/Drive for the client's business and what they are trying to achieve (not just what the agency wants i). demonstrating this to clients and team members does Inspire others to follow.
– Honesty with results, need for spend etc.. not just selling what we do and polishing it..
– Humility, doing the above but with a personality, little arrogance and a good willingness to change if you hear a better plan/ input from others.
– Pace & Urgency of response to client and team needs. working on short deadlines, multi tasking.
– Engaging character, people want to talk to you and hear what you have to say/ be around you out of the 9-5 hours.
– Pragmatic, gets to a great solution and cuts through the corporate "red tape"
– Living the team ethic (we are all on one boat..!!)
– A strength of character to lead through good and challenging times. Strength others draw on (client and team)
All in all, pretty bloody good..!!
What makes your job exciting?
The fast paced, ever changing landscape of retail. Always a new challenge always a new problem, always new clients as people move around so much in this business. Even with long term clients, there are always new people coming on board.  We find coaching and training them a key part of our roles.
I still get nervous when presenting to new clients, and very importantly I still get excited about presenting great results and nuggets of insights that make a real difference to a client and their brands.
Our extensive use of retailer data makes everything that everyone does measurable which provides us with unlimited insight and constantly allows us to interrogate everything.
What do you consider to be a personal professional achievement?
My proudest moment has to have been being awarded 'Agency of the Year' this year. It cements and rewards all of the hard work over the past 15 years and the constant fight to win and retain business by doing the right thing, not just what is wanted/expected.
It's an award and recognition for the whole team – both Head office and more importantly  the several hundred field staff out their doing great things everyday!
What are your goals for you and the team you work with?
We want to retain our personality, passion and identity as we grow. We don't wish to become a corporate dinosaur. We wish to remain flexible and agile and I personally don't want to lose touch with what's going on at the coal face.
We aim to delight our clients by taking the weight off their shoulders and becoming a fundamental part of their teams.
ROI is the forefront of everything we do so maximising our clients budgets and minimising their spend while driving sales is our ultimate goal.
We never stand still and are always looking to develop new ways of working and questioning what we are doing rather than just doing what we have always done.
How do you keep at the top of your game in this industry?
Keeping in touch with the coal face! I spend most of my time with clients, out in store or with the head office team. It would be easy to rule from an ivory tower, but I like to be totally in the know about what is happening and this allows me to support the team in developing ways of working.
I enjoy getting my hands dirty and can regularly be found merchandising stock in store!
Getting to know our clients and their brands inside out is also key to staying ahead to make my imput credible and valid.
What brand would you most like to work with? Why?
Disney!
See the answer to the last question. For me it's the most iconic, imaginative and fun brand on the planet. 
What is on the horizon at work in the next 12 months?
After a year of considerable growth, this year is all about bedding in and ensuring the foundations remain firm. Last year we grew by 38% which requires a lot of managing and structure change and development.
Our aim is to chase further growth starting in our new financial Year in June. The foundations for that further growth are currently being laid. We are also discussing the acquisition of competitor which is exciting.
We are also shortly launching an exciting new reporting tool which will revolutionise client communications and also a revamped field app is currently in testing.
Who do you find inspirational? Why?
Walt Disney – he's a legend.  Imagine a world without Disney!
His imagination is the most unique the world has ever known. He's touched the hearts, minds and emotions of billions. Who doesn't know and love Micky Mouse?
Walt Disney transformed entertainment, pioneered animation and found a new way to teach and educate. Most important, his ongoing mission was to make life enjoyable and fun.
The catalogue of Inspirational Walt Disney quotes is endless. My favourite…………… If you can dream it, you can do it!