CEO at BEcause Experiential Marketing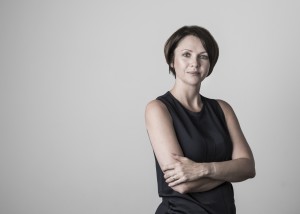 Published on Fieldmarketing.com on 02.02.2016
What makes a good agency leader? 
I've learnt a lot of lessons over the last 20 years about what it takes to grow and lead a successful brand experience agency – and I can't stress the importance of confident and assertive leadership enough.
The best leaders are the ones that lead by example, and not just as and when it suits. My leadership mantra is always to be fair, firm and fun. Good leaders have a lot of conviction as well as the determination to make decisions and to see them through to the very end.
They also have the ability to recognise top talent and provide the space for individuals to grow and reach their full potential. Equally, true leaders have the courage to fire the wrong talent, fast. It's about being clear on the DNA of your agency's culture and staying true to it at all times. The very best leaders are those that surround themselves with the right people, recognising that you can't be the best at everything – but you can hire the best.
 What makes your job exciting?
 When you lead an agency like BEcause, every day is different. That's not a cliché, it's just the way it is. I can honestly never remember a day when I have watched the clock here. I have the privilege of working with such a rich variety of people and clients in an always-exciting atmosphere, and because of that days always pass by in a flash.
What do you consider to be a personal professional achievement? 
I'm immensely proud of the fact that I have coached many of today's rising stars as well as recognised industry leaders. In my role heading up BEcause, I've been able to help nurture both the current and next generation of talent, and that's a very satisfying feeling.
I'm particularly proud of the dedicated support and mentoring that I was able to provide to help establish BEcause Australia. Just four years in, it's gone from being a new kid on the block to now boasting a portfolio of top clients and doubling sales year-on-year as Australia's fastest growing marketing agency. That's in large part down to the partnership approach we've taken, providing the assets and support needed to enable fast growth.
What are your goals for you and the team you work with?
There's really only one: making sure that we're all on the same fast-moving train! Everything else hangs off that one focus, as it's so important to all be working towards the same objective. We have our business strategy clearly mapped out and defined and all of our team works towards achieving this each and every day. That's pretty rare in our industry.
What brand would you most like to work with? Why?
That's not an easy question to answer – but what I know about myself is that I love to be involved in worthy projects. The work we did to support Public Health England's Be Clear on Cancer campaign was hugely rewarding, using real people with real stories to humanise the message and educate niche audiences. I'm passionate about delivering more activations in a similar vein to that.
When it comes to brands I haven't yet had the chance to work with, Tesla Motors is right at the top of my wish-list. It's such a powerful and innovative brand, and the company is developing socially-responsible vehicles without sacrificing innovation. It's a smart, forward-looking brand that's cleverly incorporating technology to improve the user experience. There's a lot of synergies there with what we do as a business.
Who do you find inspirational? Why?
If I could single out an individual for this, it would have to be Scott Knox [Managing Director of the Marketing Agencies Association]. Scott has a genuine desire for lobbying for change within our industry, and works tirelessly to portray our industry in the right way. I admire him for that.
I also find the founders of WeWork, Adam Neumann and Miguel McKelvey to be highly inspirational. They've taken a simple concept and built it into a global enterprise in the space of just a few short years, and their model provides great opportunities for businesses like us to work productively in the right way and in the perfect environment. It's a concept for the future that's is already working very well.
What is on the horizon at work in the next 12 months?
Our plan for 2016 is to continue to win fabulous new clients, and to do more of what we already do. We'll be capitalising on the success and industry praise we've received for our innovative Boursin Sensorium experiential roadshow for Bel UK this year, and our use of live creative technology to align the physical and the virtual is only set to grow. Things are set to get even bigger and better next year.