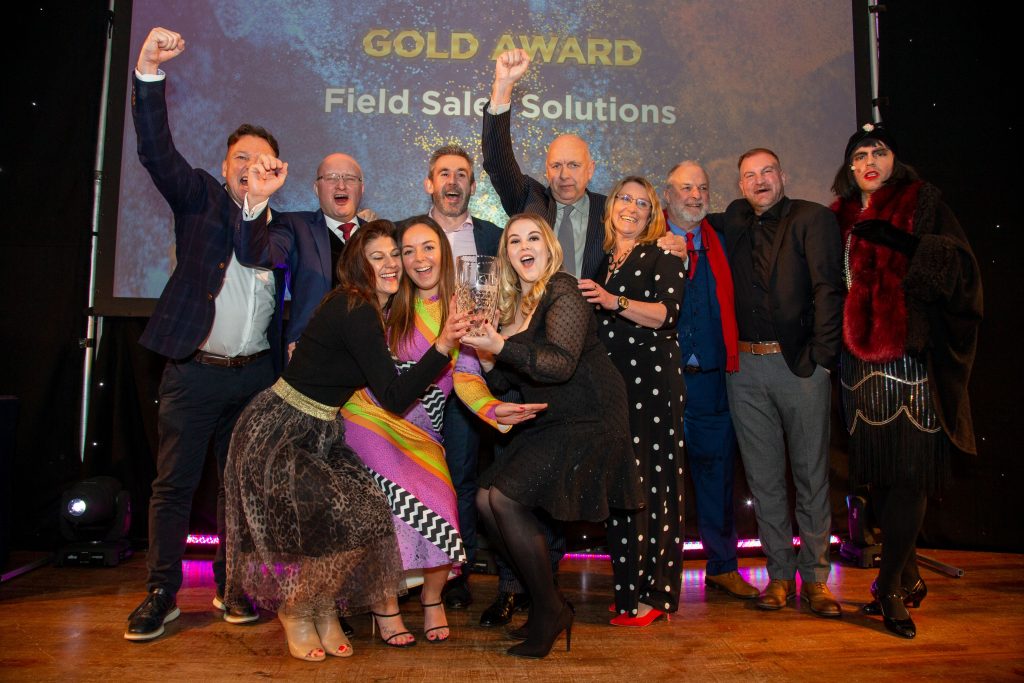 A very competitive year saw several exciting claims on this coveted prize. In the end three agencies that are familiar names in the frame emerged, but it wasn't straightforward.
BRONZE Logobrand
The 2020 champions and this was a very strong defence. Logobrand's growth curve continues unabated. The agency's familiar strength in data and insight is still a factor in the successful ROI driven case studies. But the challenges of lockdown have clearly strengthened this agency's resolve and versatility.
Judges loved to see the operational success of the Logobrand army for Henkel, showing off the people and logistical power that has been retained bucking the trend of employment challenges facing rival agencies.
This year also presented our judges with a timely reminder of Logobrand's superb relationship with clients. The online conference for Jacob Douwe Egberts showed one of the latest updates on a client that has been putting down success markers for years. The conference was polished and beautifully presented and showed that Logobrand has built an admirable force for virtual events and online training.
SILVER REL Field Marketing
REL Field Marketing saw two campaigns shortlisted for Campaign of the Year and both the sales campaign with Alpro or the product launch with the Weetabix team for Oreo O's showed strategic depth. The Weetabix team also came to the fore with its incredible team once again. Other notable case studies saw Mondelez chalk up another FMBE gold whilst with BrewDog, REL showed off the agency's flexible thinking and belief in their training process and collective purpose.
REL has also come through the pandemic lockdowns with enhanced employer credentials a factor that is especially notable given the impressively high bar set by 8 consecutive years in the Great Place to Work scheme.
At the time of entry, REL was showing results from its new DataOrbis grocery availability and alert tool, and this looks likely to be an innovation that will strengthen REL's hand again in 2022 – using the new tech to drive revenues and client satisfaction up in tandem.
2021 saw Field Sales Solutions showing business growth fully back on track after a 2020 COVID dip, with record revenues and EBIDTA declared to our judges. A business plan, shared with our judges, showed that the growth plan was back in line now with where they projected to be in 2019.
This continuing and confident growth has seen Field Sales Solutions taking on more work within the umbrella of two cornerstone agency clients, Procter and Gamble and Ferrero, representing brands including Braun, Oral B (P&G), Fox's Biscuits and Eat Natural (Ferrero). Suntory is also an impressive new client win.
The management team continues to impress. The move to 'employee owned' surprised many and was enough to win silver in our Professional Agency Management award. The employee focus at the agency also came to the fore in both Team of the Year and Brand Ambassador of the Year competition. The dominant showing in Brand Ambassador of the Year showed that Field Sales Solutions is providing a considerable platform for field sales talent to develop.
At this point the difference between gold and silver was a very close call but the balance was tipped by the very timely announcement of Field Sales Solutions' Carbon Neutral certification, certification that came just before our entry closing date – and was kept back for a few months as a PR announcement by Field Sales Solutions until the awards event date itself. This was a straightforward piece of certification from Carbon Footprint, but it has showed a willingness to minimise energy use and offset via investment in renewable energy projects. It gives the agency a very useful environmental benchmark from which it should be able to build in future years.