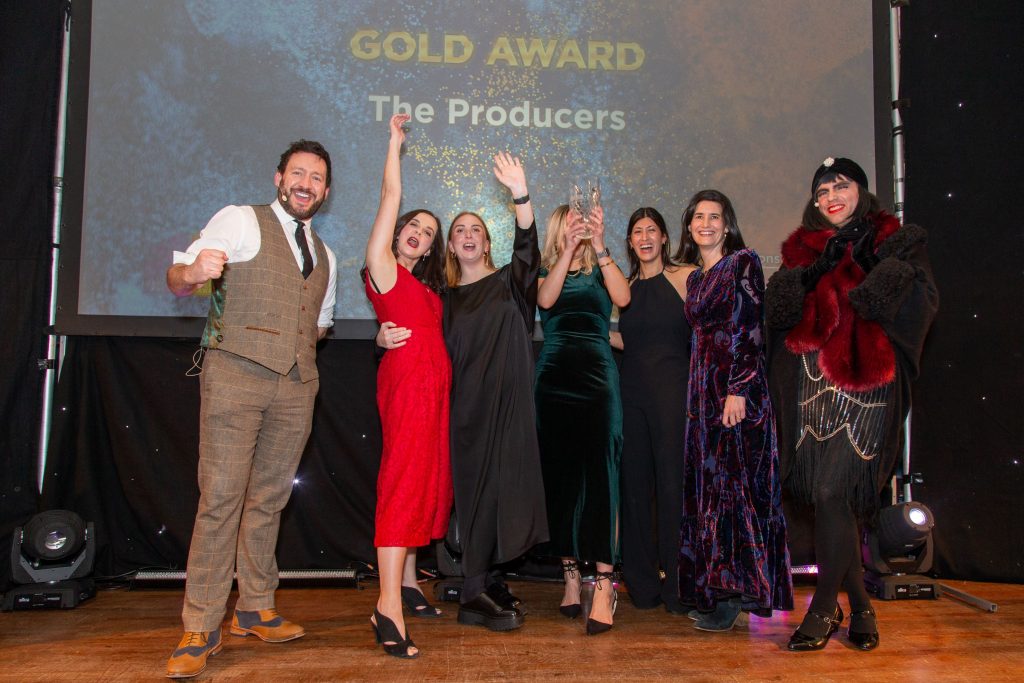 The shortlist was marked by some new contenders – Backlash, ENERGY and Blue Square Group. We had expected to see the former two emerge as growing forces in experiential marketing, though Blue Square Group's arrival was notable from an agency that is no stranger to FM Agency of the Year contention. This year Blue Square shortlisted for both agency of the year awards, the only time that has been achieved since these awards began in 2004 and is testimony to the imagination, creativity and resourcefulness of Blue Square.
That observation aside, brand experience agency of the year was an impressive competition this year as it had been in 2020 – impressive because these agencies had all overcome immense COVID challenges.
BRONZE 2Heads
2Heads looks set to be a regular challenger here, with bronze this year following up silver last from an agency frustrated that some of its most exciting work was just too late for this year's entry deadline.
2Heads is adept at bringing brand experience engagement to brands that are trying to stand out in a B2B space or with a corporate or VIP audience to impress – though it is easy to see that they could turn their hand just as readily to a consumer giant.
This bronze award is primarily an accolade for the pacesetting 2Heads makes with EventHive its virtual experiences platform, and which scored success for the agency with 10x Genomics and Belden. The Belden silver in virtual was impressive enough but gold in product launch with 10x Genomics pushed FMBE's criteria boundaries whilst also proving that online events could impress our judges and outscore live in person events. This could not have been the case pre-Lockdown simply because we were not witnessing virtual events with this level of experiential engagement back then.
Hybrid events from 2Heads look very likely to light up future FMBEs.
BRONZE Backlash
Backlash had appeared at the awards before, but this year saw a major statement of intent from the growing agency with a selection of trophies to take home, a reward for two very clear campaign strategies that both met the agency promise of big agency thinking without the price tag. These roadshows, for Space NK and Tanologist also showed attention to generating a targeted response.
It is an approach that has put Backlash firmly on track for future growth – as evidenced via confidential commercial insight that was presented to our judges. One non-confidential indicator was the September 2021 announcement that Backlash had won a global campaign for Kerrygold that sees it working with Droga 5 New York, AMV BBDO and others to deliver the work in US, Germany, Ireland and UK.
SILVER N2O
Downsizing during lockdown was an inevitability for such a large agency that has been led by instore sampling at grocery stores.
Imagination and a will to drive the business out of this sooner rather than later was evidenced in all of this year's successful category award entries from N2O. In Professional Agency Management we saw multiple inventions and alternative distribution. In Operational Success we saw the sheer effort made to create a two-day Christmas celebration in the aisles of Tesco in 2020. In our Influencer category we saw a clever justification of targeted social messaging that created a buzz for Cadbury and was one of the standout campaigns of the year.
N2O's further agency of the year insight then saw the agency announce to our judges that a close to full recovery had already been engineered with many areas for further growth either identified or already in the pipeline.
GOLD The Producers
The Producers have been knocking on the door of agency of the year before. The agency sits alongside PR agency Pretty Green, and this surely put them in good stead through the pandemic as the broader agency is well versed in digital and social amplification campaigns.
This was, nevertheless, an impressive display of in person event creation, first and foremost. There were two category wins with Lego, an impressive immersive Christmas event that bravely and confidently defied the stop-start lockdown challenges. There was also a win in Most Effective Stand or Display with the same client that was their first win ever in that category that championed sustainability.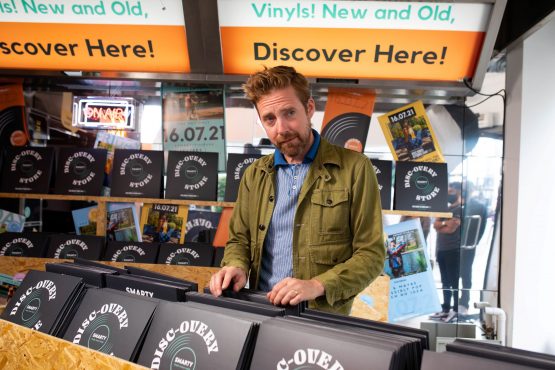 The agency delivered the annual Snapchat conference across 17 countries over 72 hours in 9 time zones virtually in January 2021.
Our judges also liked a piece of digital experiential with Fitbit, the Fitbit Stress Symphony a musical composition that told the story of the nation's pulse as it responded to the key events and headlines of 2020. The Youtube video saw 4.5M views.
Versatile, commercially sound, creative, practical and brave, The Producers were easy to admire and a clear choice for agency of the year.