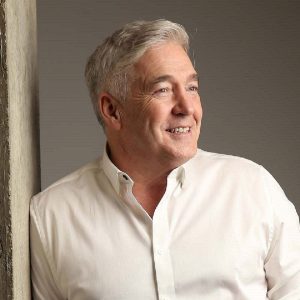 Eye-catching ideas for exhibition stand designs enable your brand to leave a lasting impression, boost visitor engagement and stand out from the ever-growing competition. Sean Adams, Director at Silverpoint Display, shares an insight into innovative exhibition stand concepts to help inspire designs and impress prospects on the trade show floor.
Challenge Expectations
What makes an exhibition stand design unforgettable? Originality is key. If you can create a never-seen-before concept that's as wild as it is relevant, you can create a real buzz around your booth.
To generate original ideas, brainstorm with the team – they don't have to be experts in marketing, just passionate about your brand and what it stands for. Apps such as Brainsparker are also great to use for this purpose, or you can work with an exhibition stand design company to help you to unleash your own creativity.
Build Virtual Worlds
If you have the budget, virtual reality (VR) technology is a brilliant engagement tool that can be incorporated into your stand's design.
A specialist will be required to build a customised VR application which can be experienced through headsets. When it comes to the app, the possibilities are endless. If you're a skincare company focused on relaxation for example, you could whisk your visitors away to an oasis where they can experience tranquillity whilst learning about the benefits of your product.
Show Your Green Side
Sustainability can be woven into your booth design, without being limited by it; one simple way is making your stand out of recycled items, such as those made from newspaper, tin cans, glass jars and PET plastic. There are more than 4,500 recycled content products available giving you lots of options to think about.
Drive Exposure
If you're seeking a simple way to get attendees to talk about your brand online, and in the process also give them something to remember you by, photo opportunity walls incorporated into the stand design are an affordable and creative way to achieve this.
They are easy to set up, and encourage visitor engagement and brand awareness via social media sharing. You could also generate further engagement by launching a competition, for example the person with the most likes on their tagged picture gets a free product.
Design to Impress.
Although it may be more comfortable relying on an old exhibition stand design, it's important to be bold and create something new that will capture visitors' imagination and help them to forge meaningful connections with your brand.