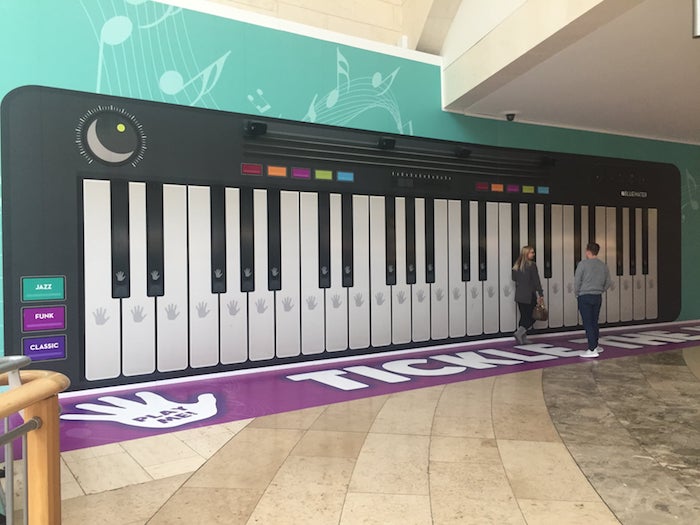 NexusEngage's experiential marketing technology is adding to the experience of shopping; 30 million interactions in 2017 underlines this change in habit. Millennials are turning to the high street; retailers have the "location, location, location", they just need to maximise it.
Our shopping habits are continually changing. The advent of the internet, our reliance on mobile technology and the continual growth of social media means we can all go shopping whenever and however we like. Times, they are changing and it involves the technology we've now come to rely on.
E-commerce is now a permanent fixture in our lives. In all reality, brands will be investing more to service customer demands, especially in the delivery method. This investment does not mean the death of the high street, shopping centre or local mall. Far from it.
At NexusEngage, the team are working with more brands, retailers, shopping centre operators and commercial landlords to turn the physical shopping visit into an experience that rewards and recognises consumers.
NexusEngage in 2017:
58 installations
In excess of 30 million interactions – from the press of a button to a gift card released 
or a game played – with consumers
Average of 517,000 interactions per installation
Commissioned by landlords including Hammerson plc, Capital and Regional, Westfield and LandSec and partnered with renowned shopping centres such as The Oracle, Bluewater and Westgate, Oxford.
NexusEngage were involved in the regeneration of The Lexicon Town Centre, Bracknell with sensory, interactive technology installed at key locations in the shopping district.
38 "Play2Win" interactive games installed across the UK and Switzerland; rewarding consumers with vouchers within that specific retail environment, creating footfall and offering further sales opportunities
20 "ActionWall" features applied to redundant retail outlets. An eye-catching design and a working musical feature brings out the musical interest in passing guests.
Simon Ellson, managing director at NexusEngage comments: "At NexusEngage we've recognised there are so many opportunities to entertain and reward consumers when they go shopping. Our habits when we shop have changed monumentally. Shopping centres are leisure destinations, not just somewhere for a transaction to take place. Hammerson plc and Westfield are significant movers in December 2017 underlining the further re-awakening of the shopping centre. They understand consumers want entertainment, and with family time at a premium, they recognise the shopping centre with other leisure pastimes available ensures that time is maximised. Our technology is available in many malls / centres both large and small. The outlook is promising."
Some sensationalist headlines recently pointed to a drop in New Year's Eve sales hunters hitting the shops, NexusEngage delivers a solution that encourages consumers to put down their tablets and head back to the shops. The technology is available, affordable and makes retailers unit's, brand's outlets and landlords premises highly desirable. Millennials are turning to the high street; retailers have the "location, location, location", they just need to maximise it.