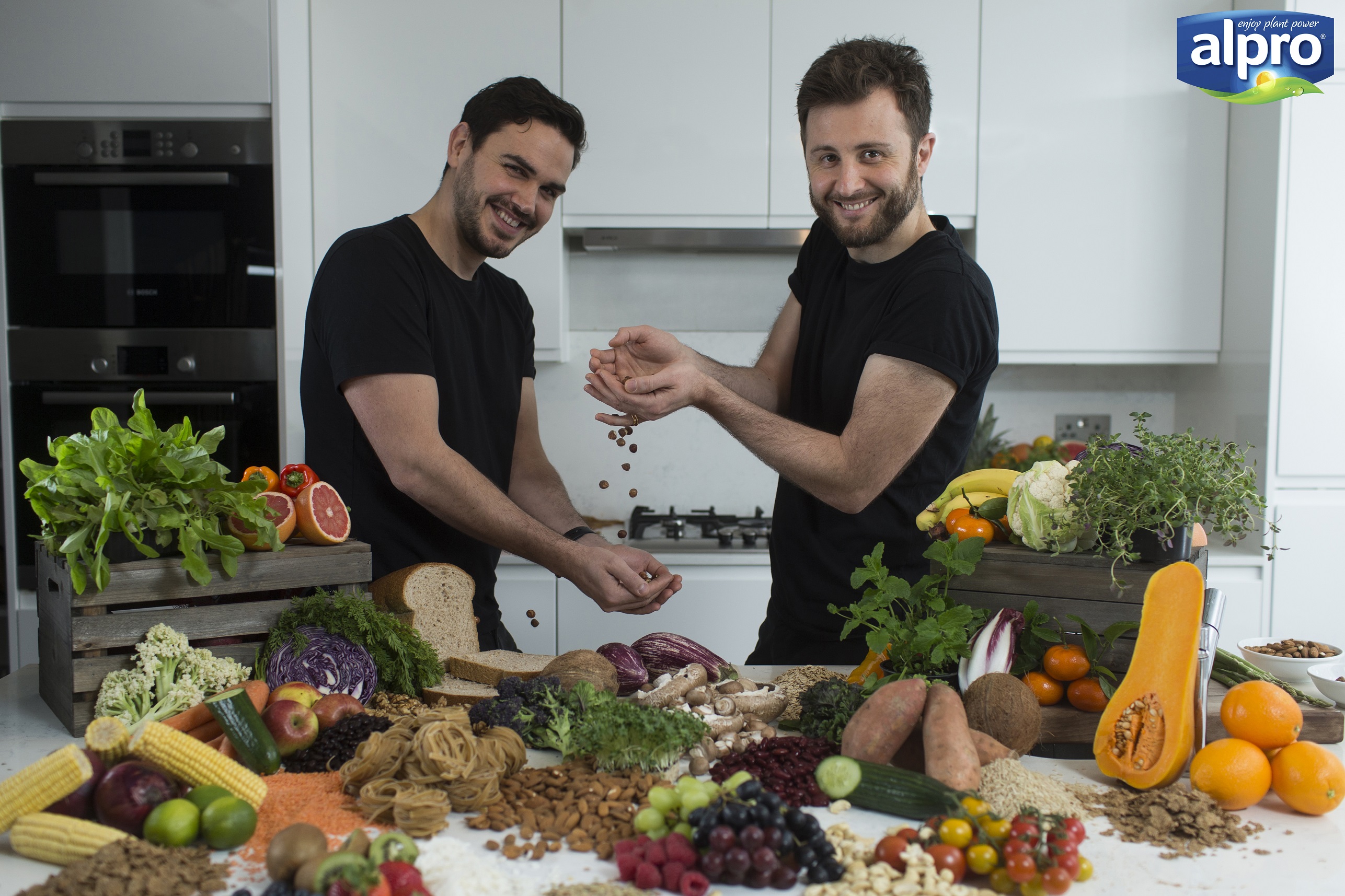 Alpro will be popping up in East London to celebrate Plant Power Day on Wednesday 7th March. Plant power pioneer Alpro is teaming up with plant-based cooking sensation BOSH! to host the UK's first ever 'planquet', set in an urban jungle turned plant-filled haven.
This root-to-stem inspired supper club marks the launch of Plant Power Day; a day created by Alpro to encourage Brits to take plants off the side-lines and make them the headliner of any meal.
Upon entry, 'planquet' guests will be met with rustic tables decked with fragrant herbs and plant-based fare  set beneath a canopy of foliage and greenery.
plant-based cocktails overflowing with fresh produce will be served while guests watch on as Bosh! Get to work in an open kitchen.
Vicky Upton, head of Plant Power at Alpro, said: "There's no doubt about the fact that plant-based eating is gaining momentum, and for good reason. This way of eating is good for people, and it's good for the planet – and the reality is that the way we're currently eating and producing food simply isn't sustainable, and we need to make a change. That's why we believe that the future of food is plant-based and we're committed to leading the charge. "
The brains behind BOSH!, Henry Firth and Ian Theasby, said: "Our mission is to show the world just how easy eating more plants can be, and we are thrilled to be partnering with a brand at the forefront of spreading this message.
The Alpro Planquet will take place on Plant Power Day (Wednesday 7th March) at 7pm, at The Attic in Clapton.