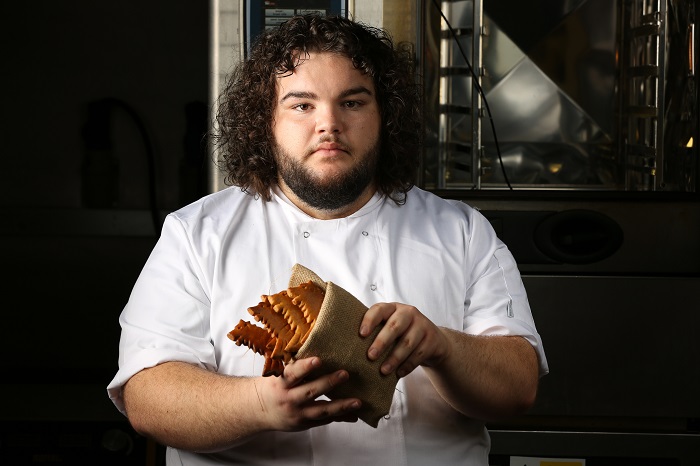 On 17th July 2017, as the seventh series of Game of Thrones premieres on UK screens, fans will be able to order their very own loaf based on the iconic Direwolf bread Hot Pie baked for Arya Stark on the show. Improving on the show's recipe, the 'John Dough' loaves are a  whole wheat cornbread with orange zest, best served slightly warm with soft butter.
Ben Hawkey said: "Hot Pie's Direwolf loaves are a favourite for Game of Thrones fans and people are always asking me for the secret of my recipe. I can't share that, but Deliveroo customers will have the chance to try them themselves. You don't even need to take a dangerous walk down the King's Road to visit, it comes to you…"
A spokesperson from Deliveroo said: "It's brilliant that we have been able to help Ben realise his dream of opening a real-world bakery, bringing a classic piece of on-screen cuisine to the real world. At Deliveroo we want to make good on our promise to widen access to the world's best food, whether it's from ours or from Westeros. Just search "You Know Nothing John Dough" in the app"
The loaves will be available on Deliveroo from 18:00 on 17th July 2017, they will be priced at £1.00 each.