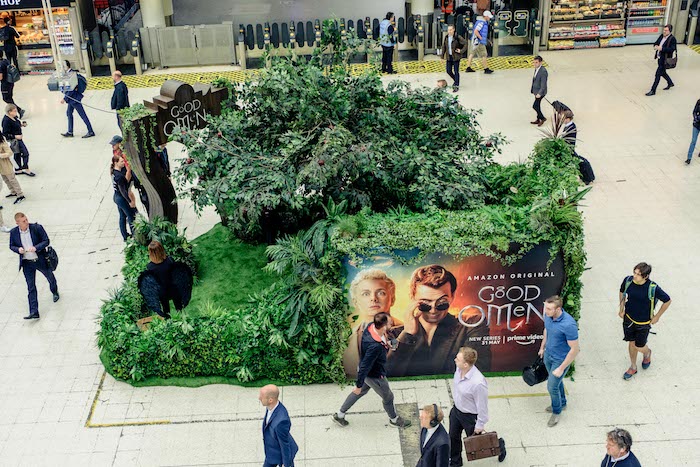 Amazon Prime brings a garden of earthly delights to London Waterloo station ahead of the launch of Good Omens, due to be broadcast on Prime Video on 31st May.
The leafy enclave in the heart of the London terminal houses a towering, biblical apple tree and is manned by angels and demons tempting travellers and commuters with toffee apples. Complete with live snakes (a first for in-station activations) and a superfluity of singing nuns, the experience brings to life the long-awaited series in the capital.
Fans can enter the garden, interact with characters and have photos taken with the snakes against a backdrop of foliage.
 The Good Omens Garden is open to the public until 30th May at Waterloo Station. Experience12 is delivering the experience.