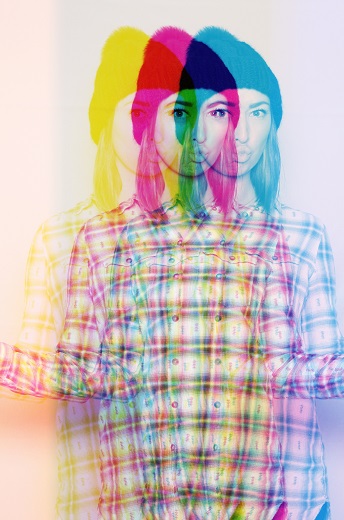 The Flash Pack, leading photo experience agency will be launching three new photo experiences at the Event Production Show 2016 on stand E50. The show will give the events industry its first opportunity to get hands on and try their Hyper Gif, Bullet Curve and Colour Burst photo experiences.
A Hyper Gif is a short looping animated gif created by stitching together multiple still images – made popular by apps such as boomerang and DSCO.
The Bullet Curve creates a moving gif using the same technology that is behind the Flash Pack's revolutionary Bullet Rig. The arc of cameras fire simultaneously to create a moving 3D gif of the subject.
The Colour Burst creates a tri-colour separated photograph of a subject that gives a fun and colourful effect
The Flash Pack's technology allows brands to create branded gifs and photos at events that are then instantly accessible and shareable on social media. Their custom built software allows brands to track shares and click throughs so to monitor the effectiveness of a campaign.
Jerome Maas, managing director the Flash Pack said: "Our creative team is always looking for new and exciting ways to create cut through within the photo experience industry. Over the past six months we've seen a rise in interest in moving and animated content. Although things like gifs have been around for decades, their popularity is growing fast. Popular apps like Instagram and VSCO have released clever looping gif making apps (Boomerang and DSCO respectively) that are seeing huge consumer popularity. We've brought this technology into a live event capacity, allowing us to create similar content, but in a much more controlled and branded environment. Facebook is now rolling out support of moving images as profile pictures and the current consumer appetite for new, innovative photography and video is at an all-time high."