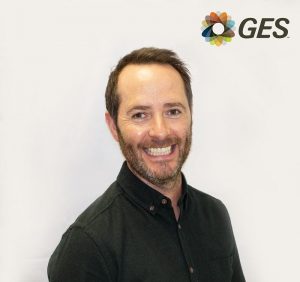 GES has announced the appointment of David Duffy as account manager for its strategic design and build partnerships in EMEA.
Duffy has more than 12 years of experience in the events industry, and has managed and installed designs around the world including Rio, Doha and Singapore. With a degree in product design, Duffy has worked for brands such as Nike, ITV and Reebok.
Duffy will partner with clients to oversee the design and delivery of some of GES' major design and build projects in EMEA.
Mark Eddy, chief commercial officer, GES EMEA, said, "It's a real coup to have David on board. He knows the industry and has a keen eye for detail and premium design. GES works with some of the world's biggest brands, from aerospace and defence to healthcare and technology, and Dave knows exactly what is required to deliver major brand activations. He understands the importance of the finished product, and I am confident that he will hit the ground running."
Duffy said, "I am thrilled to be joining the talented team here at GES. The opportunity to work with one of the world's largest live events partners and deliver truly engaging experiences for clients around the world was one that I had to jump at."