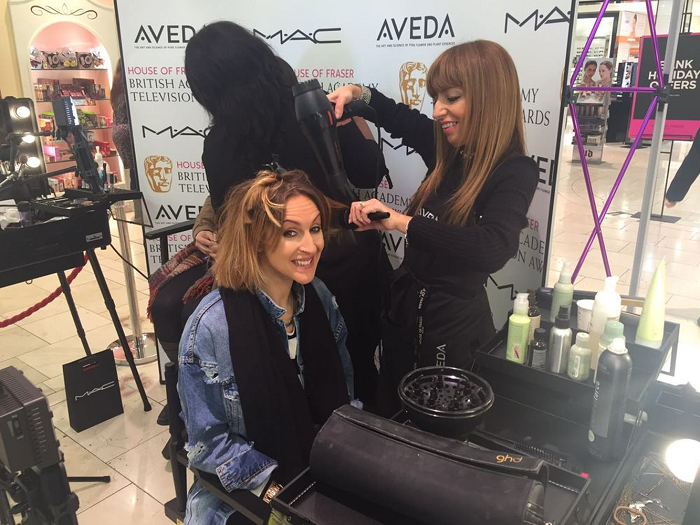 Over the Mayday Bank Holiday weekend, five House of Fraser locations across the country played host to a first-of- it's-kind Live Hyper-Lapse Instagram wall, to celebrate House of Frasers's position as the title sponsor for the BAFTA Awards.
Manchester, Bluewater, Oxford Street, Newcastle and Glasgow had screens in their display windows scrolling through Gifs, photos and hyper-lapse videos in store which were then posted directly to Instagram using the hashtag #BAFTAStyle.
Beauty brands Mac and Aveda had stylists teaming up with House of Fraser to show off the BAFTA style of members of the public over two days. Brand ambassadors performed make-overs using Hyper-Lapse. These videos were then accelerated in speed up to 6X, then uploaded to Instagram and Live streamed on the displays.
The Oxford Street store gave the public a chance to show off their BAFTA style in a specially designed GIF booth that also gave people a photo print-out to take home with them.
UK based brand experience agency #Hashtag worked together with House of Fraser to pull off the campaign.