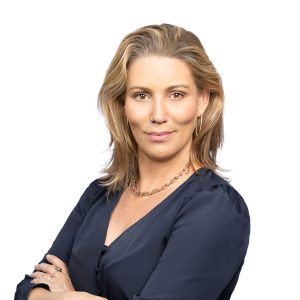 Global experience design company, Imagination, has announced the appointment of Sascha Uzzell as Managing Director of Imagination New York and Houston, and Jiri Bures as Executive Creative Director Imagination New York and Houston.
The new leadership team appointment comes at a transformative time, as brands capitalise on the rising demand for stand-out in-person and hybrid experiences, and form part of Imagination's wider US growth efforts to expand its client roster and diversify the business offering. Uzzell and Bures' appointments reflect Imagination's continued commitment to delivering world-class creative and innovative solutions to client challenges, through their core offerings of consulting, destinations, content, and live.
With 20 years of extensive experience leading world class creative accounts and agencies, Uzzell joins Imagination from BBDO where she has led global business teams in the development of innovative and strategic programs for clients across both corporate and consumer markets. At Imagination, Uzzell will drive growth by developing leading B2C and B2B offerings that deliver standout engagement for brands. She will also expand Imagination's technology offer, providing solutions for brands embracing new tech innovations looking to explore opportunities within immersive storytelling, measurable interactive content, virtual production, Web3 and the metaverse.
Uzzell said, "Imagination is an exciting company that consistently pushes the boundaries of creativity and innovation in experiences, and I have always greatly admired their work. There is no limit to their ambitions and I am thrilled to be joining the business at such a transformative time. I feel privileged to be part of, and help develop, Imagination's culture while championing its talent pool at every level."
Also joining the US team, Bures starts his new role after 13 years at Imagination, relocating from London where he was Executive Creative Director EMEA for three years. During his tenure he crafted creative, effective and inspiring work for clients such as Ikea, Major League Baseball, and VISA. As an inspiring creative leader at Imagination, Bures brings his vast expertise to the New York and Houston team with over 25 years of experience in multi-channel brand communications, digital, broadcast and experience design.
Uzzell, Bures and their team will work across key clients including Shell, Brown-Forman, Visa, Meta, Luminar and Aptiv.
Bures said, "I'm delighted by the opportunity to help lead the next evolution of Imagination New York and Houston, and to partner with Sascha to help lead the agency to further and broader success for its clients. Imagination's commitment to the US market, and desire to broaden its scope, harnessing the disruptive innovation clients are demanding, is hugely exciting for me to be part of and lead creatively."
Patrick Reid, CEO, Imagination said, "As the world's biggest economy and home to 80% of the world's biggest brands, the size and scale of the US market is a major opportunity. Imagination has always been relentless in ensuring experiences deliver value for clients by using creativity and design innovation that delivers growth. With Sascha and Jiri leading the business, I have no doubt they will apply their outstanding creative pedigree and energy to grow our client roster, diversify our offer, and accelerate our US growth. I'm excited for the future."
In addition, further key hires in March include Alex Beazley-Long joining as Senior Strategist, transferring from Imagination London and Clare Ryan joining as Senior Account Director from BBDO Worldwide.