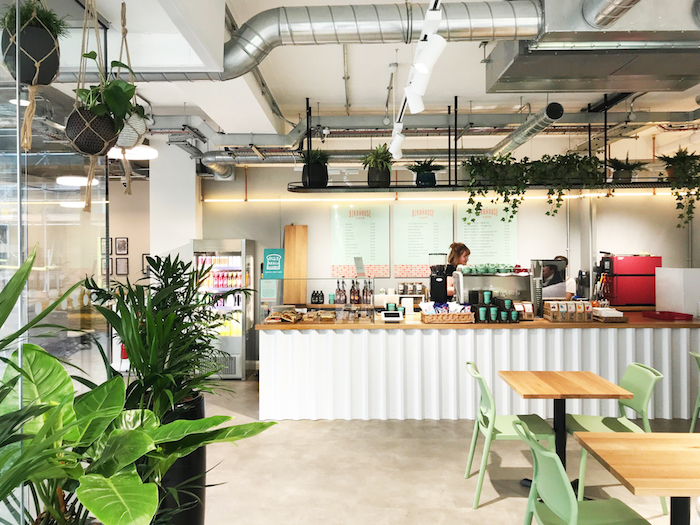 Shopping centre owner intu is creating its own community-based stores to breathe new life into the high street and give a fresh boost to independent retailers.
It is testing the move to direct retailing with the launch of The Birdhouse Café, a coffee shop in Nottingham's intu Broadmarsh which promotes a number of local businesses.
The concept is planned for more of intu's popular shopping destinations as part of its new, five-year transformation strategy.
Each venture will operate as a standalone, rent-paying tenant, led by a retail specialist and run in partnership with local suppliers.
The Birdhouse Café works with Nottingham-based coffee roastery 200 Degrees, Ugly Bread Bakery and soft drink specialist Belvoir, and also provides retail and events space to other small and start-up brands.
Trevor Pereira, commercial director at intu, said: "We wanted to test whether a landlord can make this kind of move into direct retailing and explore the benefits it would provide our visitors, existing brands and the wider community. It was important to us that the new business we created would operate as a standalone venture with its own team who would have to face the same challenges as any other retailer, so that we could really test the concept."
"We're seeing some strong, early successes for the Birdhouse Café in Nottingham which is proving to be a hugely popular draw for people in the city and a fantastic new platform for the flourishing independent retailers we're working with. Our ambition is to grow this concept at other intu destinations across the UK as part of our new strategy to transform our centres and nurture the best brands. We think this has the potential to show how small and independent businesses can thrive alongside international names to create the best possible retail and leisure experience."
Tim Moss from 200 Degrees said: "Our roots are in Nottingham and we think what intu and the Birdhouse Café is doing for the independent business scene here is fantastic. Initiatives like this could make a real difference for start-up brands looking to establish a high street presence for the first time."
Ed Cooke, chief executive of Revo, said: "We really welcome the innovative approach intu is taking to invigorate retail and support independent businesses to flourish in the areas where it invests. This is yet another example of how proactive owners are not prepared to let urban centres stagnate and will do what it takes to come up with new solutions for the benefit of the wider retail industry, and critically the communities our sector supports, both economically and socially."
Helen Dickinson, chief executive of the British Retail Consortium, added: "Retail has long been a centre of innovation and forward thinking. We welcome any efforts that can help to invigorate our high streets, retail parks and shopping centres. While the rise of the internet has opened consumers up to new ways of shopping, healthy high streets continue to play a vital part in strengthening local communities."