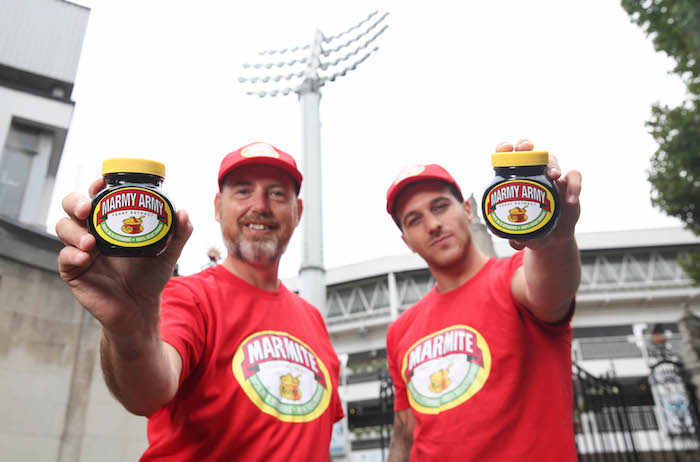 As the nation kicks off for six weeks of cricket madness, the 'Marmy Army' is preparing to field Australian fans at the UK's upcoming major matches – catching them out of the crowds and converting them in to Marmite lovers.
The 'Marmy Army' is formed of loyal and faithful Marmite fans. The team share one ambition – to rid the famous British and Australian cricket clash from fans of Australia's alternative toast topper and instead spread the love (and taste) of British Marmite this summer.
The Mar-mighty team will be heading to matches to hand out complimentary jars of the yeasty and delicious toast topping spread.
Camilla Williamson, brand manager at Marmite, comments: "At a time when we expect unprecedented amounts of fans of Marmite's Australian counterpart to congregate in one place, we could not resist the opportunity to encourage Aussie's to try the iconic taste of Britain's favourite toast topper, Marmite."
"We feel confident that our savoury spread is superior that we're even hoping to convince Australian's to switch up their current breakfast choices, making Marmite a staple in kitchen cupboards both for expat Aussie's here and Down Under."
The 'Marmy Army' will appear in the following cities:
First Test – August 1-5 (Edgbaston)
Second Test – August 14-18 (Lord's)
Third Test – August 22-26 (Headingley)
Fourth Test – September 4-8 (Old Trafford)
Fifth Test – September 12-16 (The Oval)