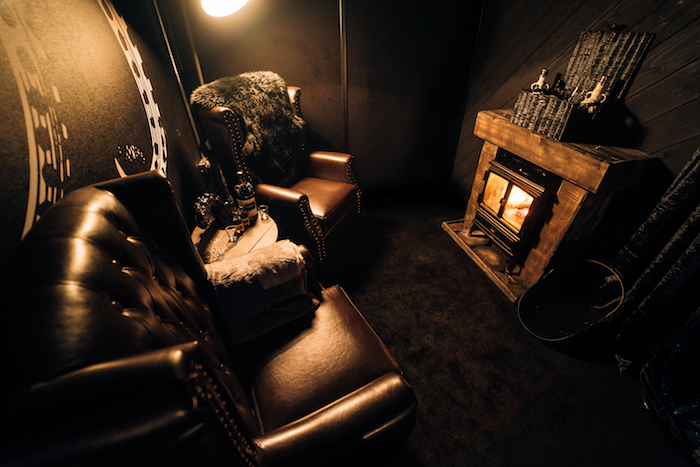 The Kraken Black Spiced Rum has crafted the world's darkest "hotel" – a unique 'rumantic' Love Lair draped in black upon black, furnished with imposing midnight décor…And they're opening it up to couples seeking a wholly particular experience.
Set deep in the depths of the English countryside, The Kraken Black Spiced Rum is inviting the adventurous to the launch of the world's darkest hotel experience – a unique romantic sanctuary that's dedicated to the dark, located under one of Britain's blackest skies. Positioned in Northamptonshire, one of the darkest parts of the country, the accommodation allows guests to be fully immersed in the grandeur of nature from the comfort of their hotel.
Beneath the inky darkness, the benevolent Beast has pulled out all the stops to give couples a devastatingly divine VIP Valentine's treatment. A private bartender will shake up a selection of The Kraken Black Spiced Rum cocktails including the Kraken's signature serve, The Perfect Storm.
The Love Lair is decked out with everything a couple needs for the perfect Valentine's – complete with a fireplace, mini bar, outside decking and luxury throws, everything from the interior to the exterior is delectably dark, decorated with the Kraken's tentacled touch.
The Lair will be hosting guests during the Valentine's week between 7th to 14th February. A night at the Kraken Love Lair can be won via The Kraken Black Spiced Rum Twitter page by tagging their Valentine along with the hashtag #KrakenLoveLair.