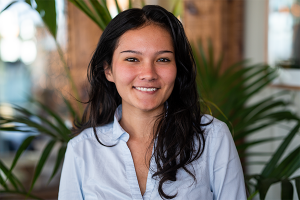 Kru Live, the Global Live Engagement Agency has opened a new office in Hong Kong
The Hong Kong office marks Kru Live's first foray into the Asian market and represents a significant milestone in the company's global expansion strategy. The new office will allow Kru Live to better serve its clients in the region and expand its reach across Asia.
Kru Live has been operating in the live engagement industry for over 18 years, delivering innovative and effective experiential staffing solutions for its clients. The agency's expertise in executing live events, product launches, brand activations, and experiential marketing campaigns has earned them the title of Campaigns, Staffing Agency of the Year.
The decision to expand into Hong Kong was driven by Kru Live's commitment to meet the needs of its clients in the Asia-Pacific region. The new office will be run by Head of Region, Audrey Simmons who will ensure the seamless execution of brand experiences in the region.
"As someone who is deeply passionate about delivering exceptional staffing solutions, I am thrilled to have the opportunity to expand our services in Hong Kong, my home country," said Audrey Simmons. "One of our founding clients in Hong Kong is Givergy, who are a long-standing client of Kru Live. Having had the pleasure of working with them for the past two years throughout Europe, I jumped at the chance to bring our innovative staffing solutions to a new market."
"We are thrilled to be expanding into Hong Kong," said Sarah-Jane Benham, CEO of Kru Live. "Our clients have been looking for us to have a stronger presence in Asia, and we are excited to be able to meet their needs with a local team. Our goal is to provide the same high-quality service that our clients have come to expect from us across Europe and US."
Kru Live's Hong Kong office will be open for business in May 2023.