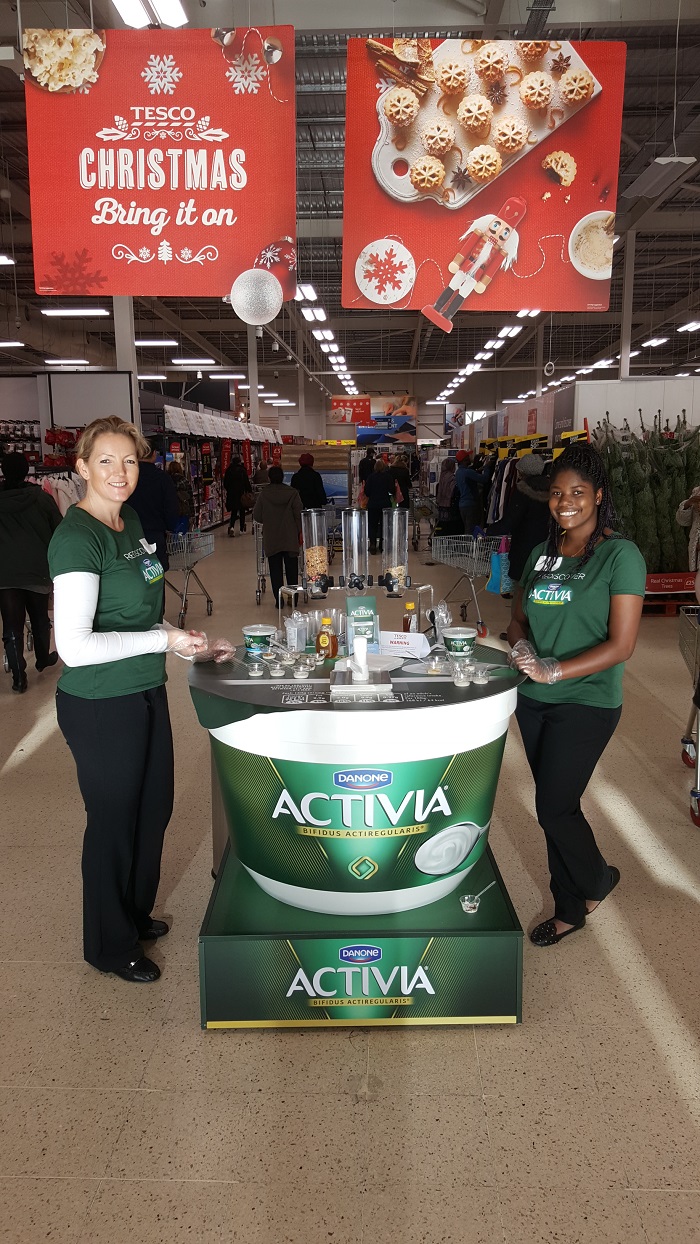 Mars Events has been appointed by Danone UK to conceptualise, produce and activate a targeted shopper brand experience to announce the relaunch of its Activia yoghurt brand.
Centred around its core message of "Start your day your way" the experience allows supermarket shoppers to try the product by choosing a number of different breakfast combinations whilst amplifying in-store promotions.
Head of shopper marketing, Danone Dairies UK, Jason Wall said: "The relaunch of Activia this year is an important milestone in the evolution of the brand and we have an exciting opportunity to connect with shoppers through a bespoke breakfast experience by disrupting the shopping journey in-store.
Our audience will be able to try Activia and taste it with different breakfast flavour combinations and understand a little more about the product and the brand.
By partnering with Mars Events on this we were able to create an experience that will surprise and delight our shoppers by Rediscovering Activia and reflecting the brand in a simple and attractive way.
Sam Moqbel, Managing Director, MARS Events said: "We're delighted to be working with Danone on the Activia relaunch. Modern-day shoppers have to make quick decisions when selecting their weekly / daily shop and bringing Activia to life will make that a simple, smart choice for customers.
The experience relates to consumers on a totally unique level; based on how we think about audience behaviour and the critical reaction point that drives brands forward through more engagement, advocacy and sales."
The Activia 'Start your day your way' experiential tour is currently rolling out nationwide with exclusives in Sainsbury's and Tesco stores.