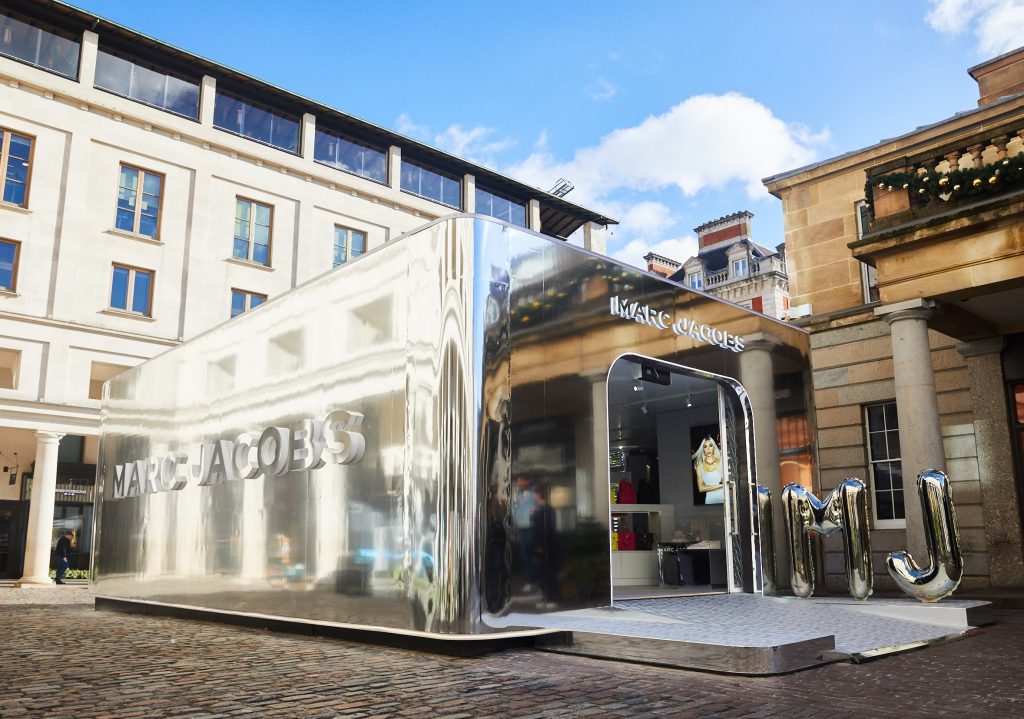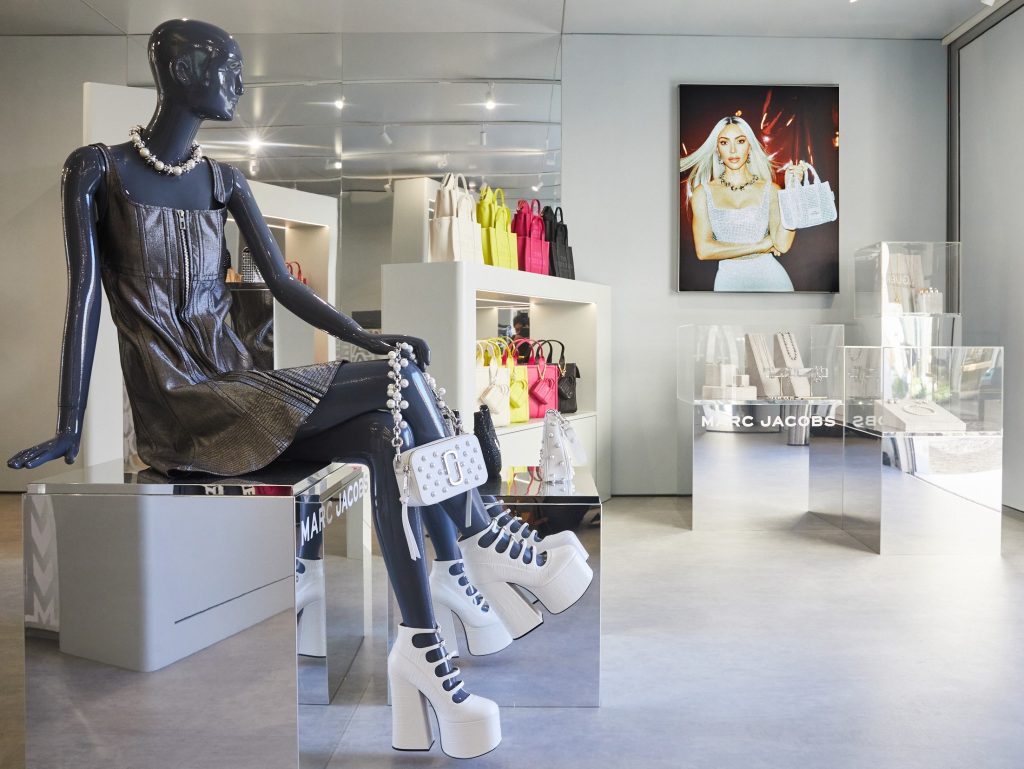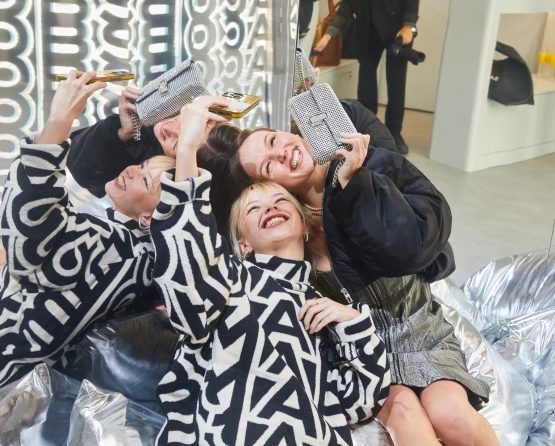 Marc Jacobs' resort collection lands in London in the brand's first UK pop-up store, an entirely mirrored box located in Covent Garden's historic piazza.
The new campaign, featuring Kim Kardashian, dominates the nearby underground station, while a nine-foot-tall silver tote bag swing serves to signpost the pop-up.
Impossible to miss, the specially built space is a full-throttle expression of the season's high-shine codes, concieved as the ultimate gifting destination for the upcoming holiday season.
Inside, the resort collection takes centre stage. The crystal canvas mini tote bag, a focal point of the campaign, is available here exclusively, while the tote bag and the wallet appear in new and limited seasonal colours, including a showstopping lipstick pink.
Touches of the iconic monogram accentuate the space, as do inflated metallic balloon letters and stars – motifs taken directly from the latest jewellery collection and worn by Kim Kardashian in the campaign. To the rear of the pop-up, an entirely mirrored area provides a photo background.
Mannequins display the latest runway-inspired ready-to-wear offering, available now at the marc jacobs flagship at 110 regent street.
The pop-up has been created for Marc Jacobs by agency Backlash.
Katie Peake, Creative Director & Founder at Backlash says:
'…we have created a highly disruptive 'hi-shine' mirrored pop-up that gives the illusion of hovering above the ground in the darker hours of each morning and afternoon. Staying true to the campaign and the resort collection we stripped back the materials to solely focus on 'hi-shine' finishes perfectly complemented with light."
The pop-up is live until December 3rd, complimented by a takeover of the Covent Garden underground platforms and an immersive 3d installation at Tottenham Court Road station.
Marc Jacobs Covent Garden
East Piazza, WC23 8RF
November 8th – December 3rd 2023